Brokers should not vacillate with clients, but give informed opinions on market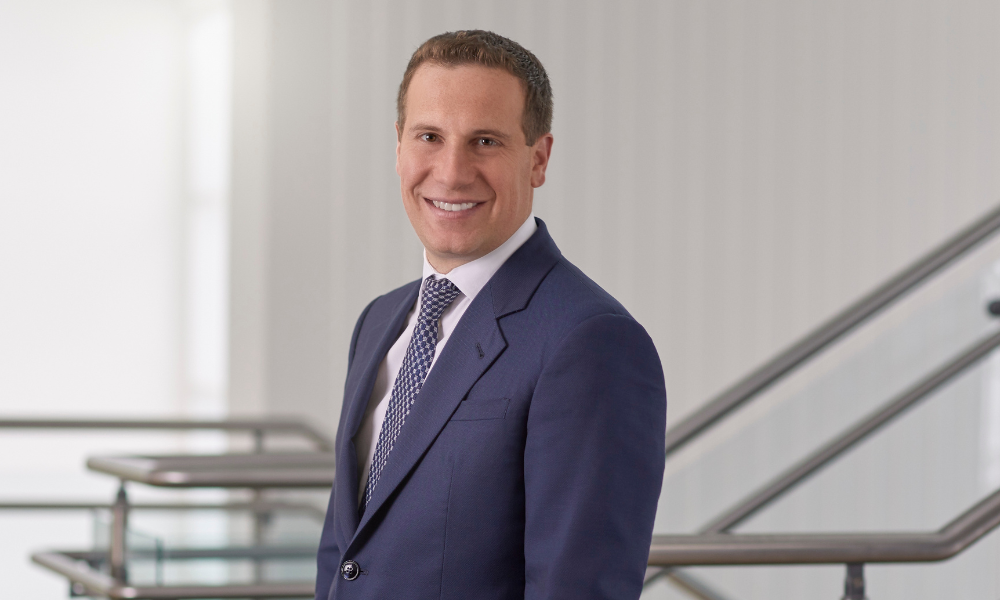 Yes, interest rates are fluctuating amid a time of inflation. But it would be a disservice to focus on things beyond one's control.
That's the message Mat Ishbia (pictured), chairman of United Wholesale Mortgage, was keen to put across to a gathering during the recent Hall of AIME event that took place in Naples, Fla., from Jan. 26-28. The event was something of a showcase for the group's top producers, with awards doled out and panel discussions taking place to further educate members.
Don't focus on things beyond your control
"Guess what?" Ishbia began. "I don't spend much time on things on things I can't control. I cannot control, what rates do. I cannot control the housing market. All I can control is what I can do. Have you ever had the question: 'Should I buy now? Should I wait?' We get it all the time. So the question comes down to how you answer it."
It's like visiting a physician, he said in the way of an analogy: "You ever go to a doctor and say 'hey I have my knees all messed up what should I do? Should I get knee surgery?' and he's like 'meh, you know I don't know you could do it, you couldn't do it' whatever kind of thing. I go somewhere else."
Such a noncommittal response is anathema to running a brokerage, he suggested. "I need someone that gives me clear and concise direction and knowledge," he said. "Someone who drives confidence. I don't know whether rates go up or down, I don't know if housing values go up or down. I have a really strong opinion and I have a lot of knowledge which breeds my confidence and so what I say to people on this stuff is have a position, have a stance that's backed with knowledge and communicate it clearly.
"Don't be 'well you know you could buy, you know you could wait, we could see what's going on.' They think you're not the expert and then they go elsewhere. So have a stance, get educated. That's why I'm so big on investing in yourself," he said, mentioning the reading of related blogs, or attending events like the AIME event where he served as keynote speaker as methods of getting educated.
Use your experience to achieve a stance
For his part, his stance on the market is informed by his years of experience, he suggested: "I believe it's a great time to buy unless you're trying to buy a house and flip it in the next 18 months. I'd be buying right now. Too many people have told me they waited: 'Oh man, I waited instead of buying my $400,000 house, now I'm buying it for $390,000.' I'm like, 'yeah, rates were 2.85%, now they're 6%. You're paying $142 dollars more a month. Stop trying to time the market. You're not that smart, you're not that good at it'."
It's all about confidence, he said: "You have to have that confidence to explain that to people in an intelligent way and so that's an important part my perspective is you are the experts now - with that being said, I know what's going on, I know rates are higher, I know it's slower all those things. But listen: The one thing I'm sure of if you can take one thing from my presentation is this is our year. 2023 is the year that we, the broker community, take over. I'm sure of it. I've never been more excited about the mortgage industry and the broker community than I am right now."
Why is he so confident? "The 'why' behind that is simple," he said. "A lot of the losers, a lot of people that are complaining, they're gone. A lot of the retail people that were saying a lot of things – they can't compete. A lot of things have changed and now is our time to win, our time to dominate. And it's all about whether you have that mindset or whether you think you're going to just wait till the next refi boom comes. That's what those other guys are thinking of, so this is our year. Make sure your mindset is 'I've never been more excited - this is the opportunity; this is the foundational year for this.'"