It gets emotional when a single mom of five achieves homeownership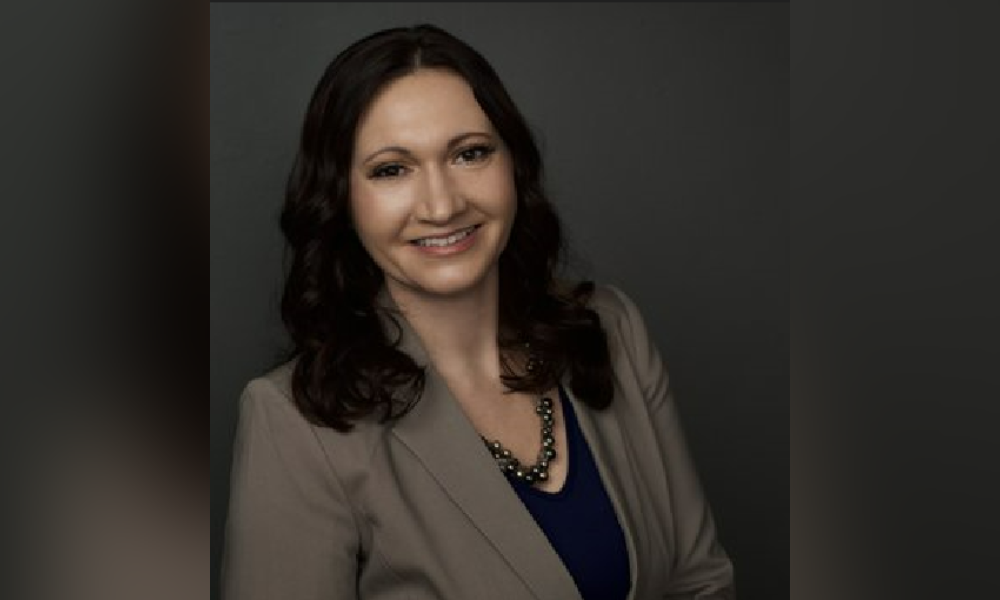 It's hard working and going to school at the same time. Try adding caring for an infant to that load.
Amy Jo Tetzner (pictured), of Mortgage Nerds, was in her early 20s as she pursued a bachelor's degree at the University of Wisconsin-Green Bay as a single mom. "At the time, I was cooking and waiting tables abound my school schedule," she recalled in a recent interview with Mortgage Professional America. "I was raising a baby all by myself, and had five jobs. I'd go to daycare pick him [her son] up, take him to my parents' house until my last class was done at 10pm. That was my life as a single mom trying to get my degree and get out there."
Tetzner spoke to MPA during the Hall of AIME event honoring the mortgage industry's top producers that took place in Naples, Fla., from Jan. 26-28. Dubbed the "most exclusive broker event of the year," the event was staged by the Association of Independent Mortgage Experts (AIME).
Paying her dues with a child in tow
It was while she was still at school that a relative told her about an opening at a real estate office where a marketing and communications director was needed. She worked there for a few years even though the boss had an abrasive personality and was hard to work with, she explained. "But she had a mortgage person she sent all her business to, and actually called her to say 'Amy Jo is great, but we don't really get along. You should take her.'"
Despite the lackluster referral, this would turn out to be her entrée into the mortgage industry with a job at Home Loan Consultants, she said. "I started as a loan officer assistant and basically learned every piece of the mortgage industry. That's where I learned my entire foundation of mortgage," she said of her 11-year stint. She later departed to start work as a retail loan officer at Guaranteed Rate.
A survivor of the Great Recession
Given the current economic climate of rising rates against a backdrop of inflation, many who experienced the Great Recession wear the experience as something of a badge of honor. As it happens, Tetzner also survived that period of time when securitized subprime loans traded on Wall Street nearly caused an implosion of the US economy when the balloon rates readjusted.
"When I started working in the mortgage industry in March 2006, I can remember all the investors starting to close their doors – beginning with Lehman Bros," she recalled. "I remember a borrower coming in who had a recent bankruptcy. She was buying a condo and we were brokering her loan – and at the time that would've been a subprime loan. I remember her coming in for her closing and that investor had closed their doors that morning when her closing was. I totally experience all of that and what came after."
She recalled the volatility of those times: "There was a lot of movement at that time," she said. "The things that were happening at that time were very hard to navigate. We would close on loans and the money would never show up, it was a very interesting dance at that time. We changed companies many times to feel more secure. Liquidity was a big issue at that time."
Working in better times
Since June 2022, Tetzner has worked as a mortgage broker for Mortgage Nerds. Her day-to-day experiences there are a far cry from those during the Great Recession. Once a month, she volunteers her time at the local homeless shelter during which she provides insights into securing the dream of homeownership.
"Doing mortgages is very important to me," she said. "I'm known for service and communication and really holding people's hands to teach them," she said. "I'm very much about education. My business is centered around teaching."
She mentioned her husband, also a broker, who volunteers at NeighborWorks Green Bay, a non-profit providing homeownership preparation services, down payment and closing cost assistance lending, community-interest real estate development, and other services. She described the type of impact her own volunteer at the homeless shelter can have.
"Through teaching those classes, I met this woman who at the time was homeless and had five children," Tetzner began. "We talked for years and did credit repair that required a ton of handholding. I eventually was part of the team to help her close on a home in Milwaukee. After that occurred – a year after she had closed on her house – she spoke at an event, a dinner event where people buy a table to raise money for a non-profit. I remember sitting at my table just crying, hearing this woman talk about actually becoming a homeowner."
Currently, she's brainstorming with a maker of modular, manufactured housing on ways to convince county officials to allow such affordable housing to be installed. If anyone can accomplish this, its likely Tetzner.