Desire, motivation and emotional intelligence have been key during transition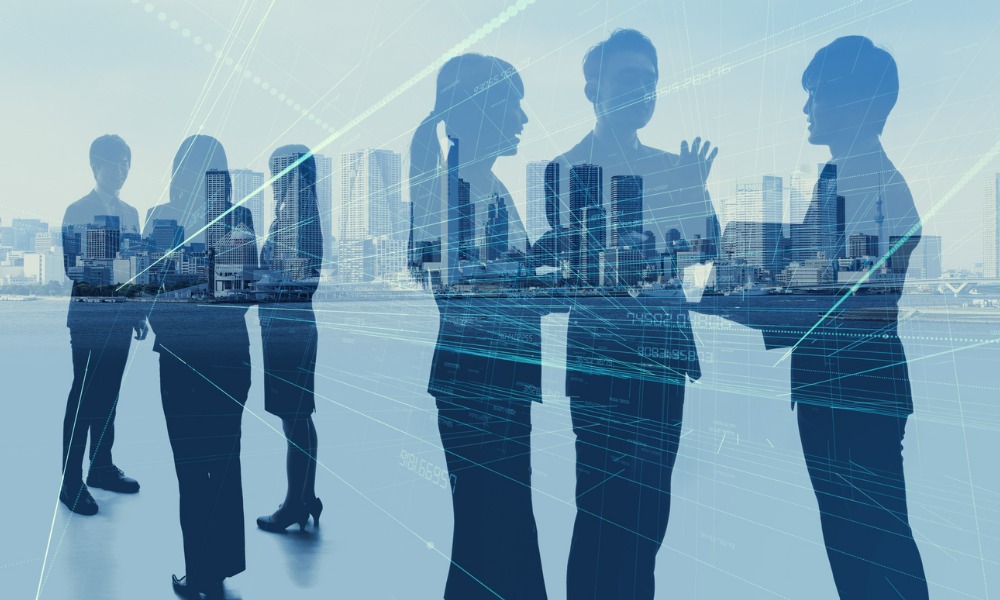 Most in the mortgage industry have been taken by surprise by the sudden fluctuation in rates as the Fed started to tinker to try to tame inflation. Imagine a sudden change in roles during such fluctuation.
That's the story of Daniel De La Torre-Roffe, branch manager at UMortgage in Florida – a role he's had a mere five months in after having worked at PRMG for seven years. But as he describes the shift from originator to branch manager, you won't hear him complain.
"It's been an adjustment, not only in mindset but dealing in our day-to-day activity," he told Mortgage Professional America. "Now, we have to switch our hat from chasing the next relationship, next realtor, next client to now catering to loan officers, nurturing them, focusing on operations – not that we were not before, but we had a branch taking care of that. It's definitely been a transition, but I'm excited."
He likens his own metamorphosis to a homeowner: "There's never a perfect time to become a homeowner, making a switch in transitioning from loan officer to a branch manager couldn't have been a perfect moment, it just had to happen," he said. "It's been fun, it's been a great opportunity so far."
MPA caught up with Torre-Roffe at the recent Fuse conference staged by the Association of Independent Mortgage Experts (AIME) that took place in Las Vegas from Sept. 29-Oct. 1. There were plenty of reasons to attend the conference, including to learn how to remain engaged with existing customers while drumming up new business as rates continue to rise.
Read more: Broker out to prove blondes have more funds
Torre-Roffe answered without hesitation: Social media. "During these times, a lot of people go through different challenges," he said. "Uncertainty creeps in, coming in through the best two years in our history," he added, alluding to the now-subsided wave of refinancing that yielded so much low-hanging fruit for so many in the industry.
Social media allows one to calm people by educating them on the cyclical nature of the industry. "This is not going to be permanent," he said. "It's temporary. But along with those changes, we need to continue to push the envelope and remind people that you don't only buy houses when rates are at 2%. You buy houses when rates are 7%, 10% or 18% going back to the 80s. The one activity we have implemented is social media," he said, describing its effectiveness in reaching out to clients.
Once the dust clears from the Fed's rate tinkering, Torre-Roffe said he believes brokers will have gained market share, positioning them in an even stronger position than before. He credited AIME with helping make that happen with its mission of spreading the message that "brokers are better," saving the average consumer an average of $9,400 by working with them over other channels.
Read next: Keeping it real pays off for broker
"I've only been in it five months, but it's been ready," he said of the broker channel. "Technology has helped make it what it is now. I think it's only gaining market share during these times and not because rates are lower. I think it's going to grow over the next couple of months and will only continue to get stronger."
For those just now entering the channel – especially not having had to endure challenges – he offered advice: "Desire and motivation to be better and want to get better," he said, ticking off a couple of required attributes. "Number two is emotional intelligence. No branch manager, no company can teach you that."
But to optimize the chances at success, one must align oneself with a company that matches with one's goals, he added. For example, if a person is a specialist in VA loans but joins a company that lacks the specialty, the chances of personal success are diminished. "For newer people coming in, identify really what you want to do," he said. "Try to align with a company or mentor that can support that and help you grow your plans based on that."
For all his mettle, Torre-Roffe was quick to credit AIME with helping to make his transition even easier even in his first year of membership in the association. He's off to a quick start with AIME, having been invited to be a panellist at one of the myriad discussions that took place during the three-day conference.
"In the short time that I've been with them, I can relate to the vision," he said. "The fact that a platform we are able to connect is phenomenal. I'm glad to be more involved in it."