He likens his success to Chinese bamboo tree parable on patience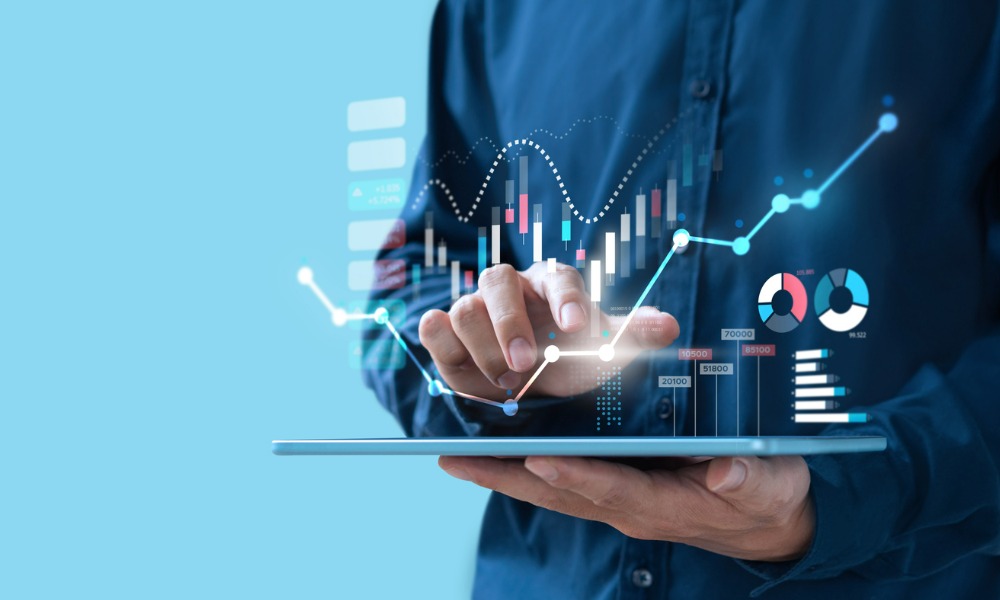 Predominant advice for brokers to pivot on to a purchase mortgage market rather than relying on home refinancing – the two-year record-setting wave of which is all but petered out in light of rising interest rates – continues to be the prevailing prescription for a changing landscape.
Just ask California-based broker Christian Dahlin, branch manager at Dahlin Mortgage Group, whose prescient focus on the purchase market led him to post impressive volume numbers last year.
As a result, Dahlin was invited to attend the inaugural Hall of AIME event staged in Miami last month by the Association of Independent Mortgage Experts that spotlighted the best of the best in the industry. His presentation was titled "Pivoting to Purchase: Become a Mega Producer in Any Environment."
He gave MPA an outline: "It all goes back to the purchase aspect of things," he said. "I went from a call center environment to loan officer in 2004 and I didn't do my first purchase mortgage until 2013. And then I changed to a different city about 45 minutes out of where I was located, restarted my business in 2015, knew one listing agent and just focused on the purchase business since then."
Read more: Hall of AIME touted as success
To say the least, it's been a fortuitous focus: "We've grown from 2015 zero loans, and in 2021 we did $217 million," Dahlin said in a recent interview. "It was all about that purchase side of things. We never focused on refi. We've always been 65% to 70% or higher purchase oriented."
For the uninitiated, Dahlin suggested it's a simple matter of shifting the paradigm: "The whole mentality is you're not in the mortgage business. You're in the agent business, and mortgages are a by-product of agents. If you're in the agent business and do a really good job of making an agent feel good, mortgages are going to be a by-product of it. So I don't go out looking for mortgages, I go out to look for agents. It's concentrating on the real estate agent and not the direct consumer as people have been doing."
With 18 years of financial industry experience, Dahlin has worked with some of the world's largest banks – both as a salesperson and manager, according to his bio. He launched his mortgage career after earning a bachelor's degree in business administration from California State University, San Bernardino.
His firm last year underwent a rebranding to Dahlin Mortgage Group after being previously known as Christian Dahlin Lending Team. His namesake firm is powered by Patriot Pacific Financial Corp.
Read next: How many US homeowners are applying for mortgage refinancing?
Another cog of his success is based on a penchant to stay local. Whereas some brokers aim to become muralists, Dahlin is content in being a miniaturist.
"All of our business is within a 45-minute radius of our hometown," he said. "We focus on the community. Probably 80% of our business is within a 15-mile radius. We don't go out to other states. I'm not focused on doing loans in Maine or Florida or anywhere else," he added. "I'm centralized in Temeculah, California, and that's where we do our business. We spread out to San Diego and Orange County but within a 45-minute drive. If I can't get to that client's house, I won't do it at all."
Which is not to say his success can be emulated overnight. Dahlin invoked the legend of the Chinese bamboo tree in offering a parable on patience.
"It grows for the first five years underground, and then once they water it enough, in the next five weeks it grows 90 feet, he said. In the next breath, he mixes the metaphor in getting to the root of the issue drawn from personal experience: "So for the first five years, you're doing all these activities and people are asking 'what are you doing?' All of a sudden, your production goes from $36 million to $54 million to $108 million to $217 million. It's that constant watering, constant activity and working with agents."
Nurturing agent relationships have enabled Dahlin to sprout those figurative bamboo plants. "Our largest referral partner last year, we did 149 transactions – all purchases. We've become more of a partner than a vendor."