Automation targets mortgage underwriting processes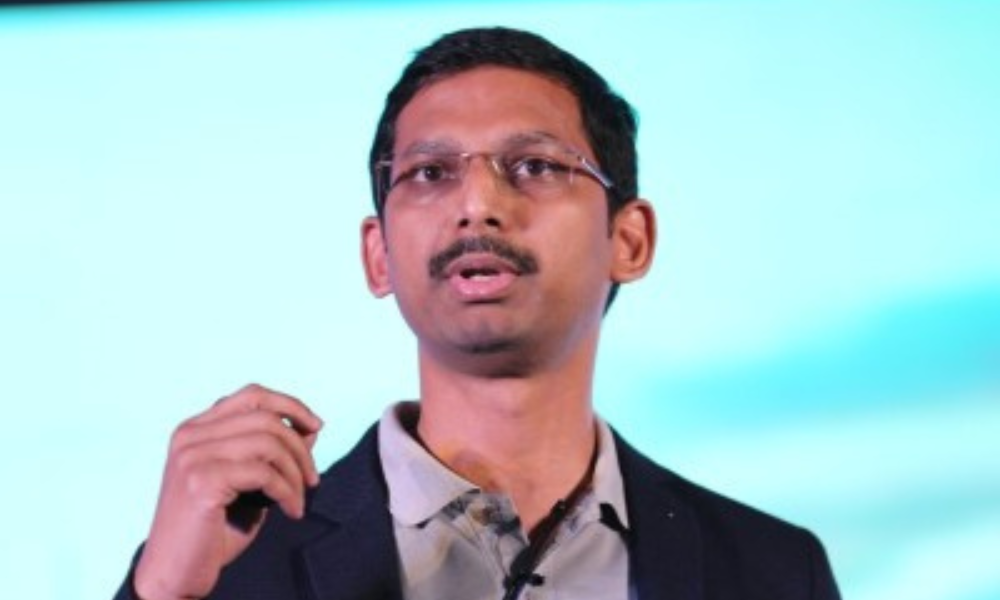 Launched in 2017, Vaultedge has quietly made market traction with its mortgage automation software after raising less than $1 million in seed financing. Now, the Dallas-based fintech is planning a broader expansion and expects to seek a larger venture capital cash infusion.
The only question, however, is when it will formally pull the trigger, due to a volatile investment market.
"We are trying to figure it out," Vaultedge CEO and co-founder Murali Tirupati (pictured) told Mortgage Professional America. "From a timing perspective and from our operational metrics, we are ready to raise our Series A. [But] the way the current market situation is, I get mixed feelings in terms of [whether] VCs are really funding at this point … [or] pulling back?"
Tirupati said the company is in the process of figuring out whether it should pursue venture investment "today or whether we should raise it three to six months from now."
Read more: NewFi Wholesale implements LoanScoreCard's automated underwriting system
Vaultedge employs 25 people. It provides AI-based optical character recognition software to the mortgage industry, with a focus on automating underwriting and due diligence for mortgages. Areas of automation include splitting, indexing, data extraction and validation of mortgage documents. The company's customer base includes mortgage servicers as well as lenders, with a target of helping both sectors reduce processing and operational costs and also slash mortgage turnaround times.
Vaultedge has been judicious with its initial investment, in part because it established an engineering team in India.
"That gives us access to really good talent at a reasonable price," Tirupati said.
Additionally, in Vaultedge's early stages, the company signed a customer and then built its platform accordingly, allowing it to generate revenue early on as it sealed one deal at a time.
"For our initial customers, we were able to show them the road ahead … a very good proof of concept," Tirupati said. "That's how we landed our first few customers, but now the product is fully built. We have several customers, large and small, using the software and we process a few thousand loans every single day."
Tirupati added that new customers who come on board today "hit the ground running" and can get fully set up in a matter of weeks.
Considerable costs to save
The cost of an individual mortgage, Tirupati explained, is considerable.
"Mortgage lending companies spend more than $4,000 to close a loan. That's a lot of money and they take one or two months to close that mortgage," Tirupati said.
Much of that process involves manual checking of documents to validate and enter them into loan origination systems. Vaultedge's software uses artificial intelligence that can understand documents the way an underwriter or loan processor would and do it far quicker. Essentially, it sits on top of a lender's loan origination system as it processes documents and then feeds the data back to the lender.
"It could be a 400- to 500-page file that we received from a broker or corresponding channel. Instead of a loan processor going over those pages, the software automatically looks and identifies every single document, and it identifies what documents are missing for the type of loan and then extracts relevant information from those documents and puts that into their loan origination systems," Tirupati said.
In short, Vaultedge automates work that the loan processor and underwriter would do, identifying documents and extracting data and even calculating income.
The software also works with mortgage servicers, helping to automate and speed up their loan onboarding process.
Earlier optical character recognition, or OCR software, wasn't terribly accurate in automating processing of documents, hitting in the 70% range. Vaultedge's version uses AI technology that improves on that considerably, with 99% accuracy for the top 50 document types and 95% accuracy overall, Tirupati explained.
Saving money and good timing
For now, Vaultedge focuses on document recognition, data extraction and income analysis software, but it hopes to dive deeper into mortgage lending and automate underwriting itself.
"We are developing an automated underwriting solution as well as a few other solutions," Tirupati said.
Read next: Automation is the top near-term priority for mortgage lenders
With that in mind, Vaultedge is hoping to expand its product portfolio considerably. There are at least two possible directions it could take to accomplish this.
"That journey may actually involve building the next five products in-house, or at some point … joining forces with someone else to bring that value, so we can offer a comprehensive solution," Tirupati said.
Whichever way the company goes, the slumping mortgage market creates a solid opportunity for growth for Vaultedge because of its focus on automation and the money saving that comes with that.
"It's making the industry realize the importance of automation," Tirupati said. "So many … quiet client conversations which went a little cold during 2021, for us they're going full force right now because they all realize they need to invest in technology, so their systems are ready."
In other words, Tirupati added that "from a technology perspective" the current market is "actually a big positive."