Sketch automation app company is now fully owned subsidiary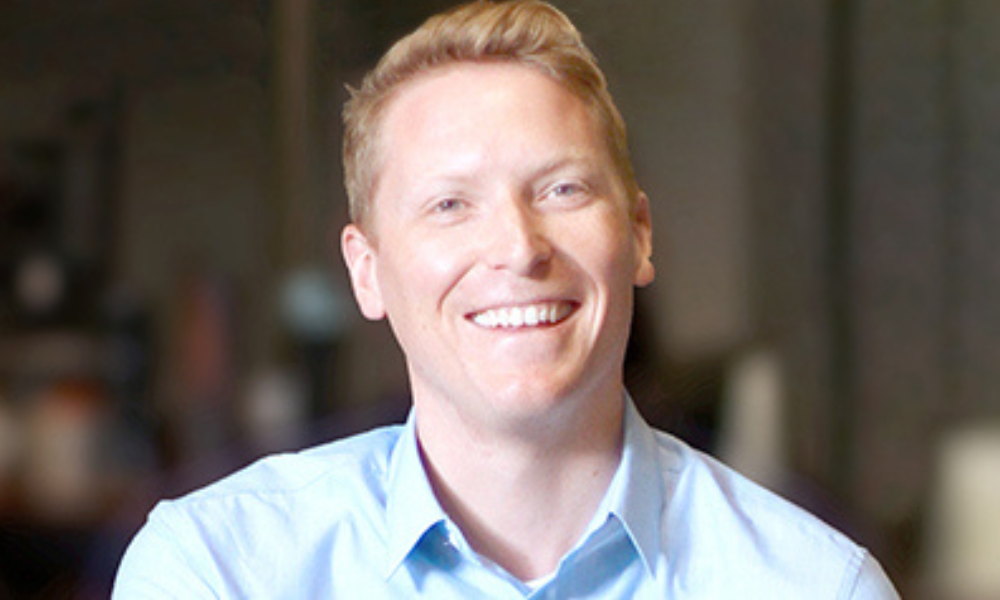 The first time Jeff Allen tested CubiCasa's floor plan sketch automation app technology, it was magic.
He used the app to scan the first floor of his house in about two minutes, and within a few hours received the results.
"I had back something that looked pretty darn accurate to the point that I had to show it to my wife … and she looked at it almost like, 'yeah, this is pretty spot on,'" recalled Jeff Allen (pictured), who at the time was EVP of Clear Capital's Innovation Labs and is now CubiCasa's president. "That's just a level of the kind of user experience that you don't [typically get]."
Clear Capital became a CubiCasa customer soon after, and the real estate valuation technology company ended up buying CubiCasa outright, closing the deal in late 2021. The former Finnish start-up is now a fully owned subsidiary of Clear Capital that operates independently of its corporate parent.
The Clear Capital Innovation Lab focuses on R&D and testing new technologies and approaches to things like property valuation and inspection. In Allen's previous role, he was looking at technology that could help easily train non-appraisers to collect data on behalf of the appraiser. Older methods involved hand drawing and measuring every single wall with a lot of complexity involved, Allen noted.
Read more: Fintech firm seeks to modernize appraisal process
CubiCasa's technology stood out, he said, because it eliminated the need for required training and produced more accurate output.
"We got pretty excited," Allen said. "We saw CubiCasa as being so far ahead of all the other technologies that we have looked at that we decided it was worth the acquisition. It's actually the only acquisition that Clear Capital has ever made before, which underscores how perfectly and strategically it fits where we're trying to go."
Integration
CubiCasa's technology was pretty easy to integrate into Clear Capital because it had already become a customer, signing a commercial agreement back in 2020 where Clear Capital would embed the company's product and technology into its mobile products and services.
Clear Capital ensured that CubiCasa would continue to operate independently after the acquisition.
"We wanted to avoid the typical mistake in M&A where you just force all this new process and change from the parent company directly onto the acquired company, just in the name of making things consistent," Allen said. "We love this one special company and what they do, and we don't want to kill it with new processes and change, so we've been really thoughtful about only introducing change where it makes sense but instead [are] focusing our efforts on investing in its growth."
That has meant hiring more developers, for example.
Pre-acquisition, CubiCasa had more than 40 employees. That number is now at about 60 today, thanks to investment in machine learning experts, developers and other technology gurus. Many of the technology talent from Finland also remains on the team. Clear Capital, meanwhile, has added US marketing expertise to help expand CubiCasa's reach.
"Our focus is on adoption, of trying to get as many people using the technology as possible. It really did change the US dynamic as it relates to floor plans," Allen said, noting that research indicates US homebuyers want floor plans most in their listings after listing photos.
"It's only a niche – a percentage of home listings today in the US," Allen said. "We really want to help change that."
App stores and tech ingredients
The CubiCasa app is available on the App Store and Google Play Store globally. According to Allen, the company considers it a tool for which it has "lots of users." CubiCasa also provides a series of developer tools that enable the technology to be embedded and white labeled as part of any other companies' applications.
As Allen explained, a real estate photography company, for example, might have a mobile app that photographers use to manage workflow, and that company would embed CubiCasa's scanning technology into its app.
Appraisal companies might also embed the technology into their apps so someone can go on site and create a floor plan while also collecting other data supporting the appraisal process, Allen said.
The technology has an elegant simplicity to it.
CubiCasa's app enables a scan via phone, from which it collects raw scan imagery as well as accelerometer data, which tracks any shaking, tilting, and rotating of the phone and helps change the app orientation accordingly. Combined, that helps CubiCasa map together a complex data package so it can estimate dimensions and measurements of a property.
Read next: Case study: Clear Capital's streamlined APIs
In addition, CubiCasa pulls in LiDAR data (light detection and ranging) that can be taken from newer iPhones to create a detailed depth map of nearby surroundings.
All of that is synthesized through CubiCasa's engines and models, which are managed through machine learning and computer vision. Quality assurance people then look at the resulting image to make sure it is correct, "tighten everything up and ultimately deliver it back to the customer" within a few hours, Allen said.
The image can serve as a marketing asset to help buyers understand a property, but CubiCasa can also produce appraisal output that meets Fannie Mae and Freddie Mac standards. Also, the technology is capable of producing property data outputs.