Wider rollout aims to address home equity challenges faced by older homeowners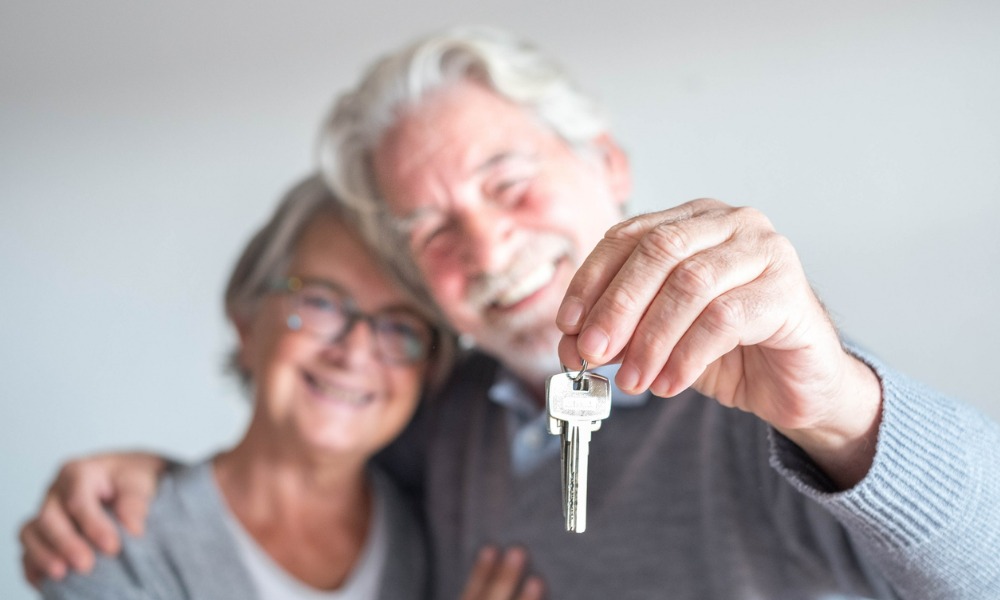 Finance of America Companies (FOA) has expanded the availability of its HomeSafe Second loan, aiming to provide homeowners aged 55 and above with an avenue to access their home equity.
Starting in November, HomeSafe Second will be available through FOA's direct-to-consumer division, AAG, and wholesale partners via its reverse mortgage platform. This move is part of the company's strategy to tap into the $12 trillion senior home equity market.
HomeSafe Second enables qualified homeowners aged 55 and above to access their home equity through a second mortgage without adding a new monthly payment. This fixed-rate, proprietary reverse loan doesn't influence the primary mortgage's balance or rate. However, borrowers still have to pay their primary mortgage, property taxes, and insurance.
"Today's market conditions are uniquely challenging, and innovative financing is needed to fill gaps between consumers and traditional loan products. This is especially true for homeowners over 55 who are not well served by typical home equity solutions despite home equity generally hitting record highs," FOA president Kristen Sieffert said in a press release. "We're proud to address that gap with HomeSafe Second and help retirees and pre-retirees access the wealth tied up in their equity without adding a new monthly mortgage payment to their cash obligations."
Read next: AAG loses reverse mortgage leader to Smartfi Home Loans
"If you're 55 or older and considering a home equity loan or home equity line of credit, I absolutely recommend you work with a trusted advisor to do the math and consider HomeSafe Second instead," said Paul Fiore, chief retail sales officer at Finance of America Reverse. "As high-interest rates continue to make refinancing and other second-lien options unattractive for would-be borrowers, HomeSafe Second fills the gap by providing access to their housing wealth without affecting the favorable rates they may have on a primary mortgage. While similar to a home equity loan or home equity line of credit, HomeSafe Second brings the added benefit of stable financing with no extra monthly mortgage payments required."
The offering is currently available in six states, including California, Colorado, Connecticut, Florida, South Carolina, and Texas, with plans for further expansion.
Stay updated with the freshest mortgage news. Get exclusive interviews, breaking news, and industry events in your inbox, and always be the first to know by subscribing to our FREE daily newsletter.