Taking a closer look at the top markets for the coming year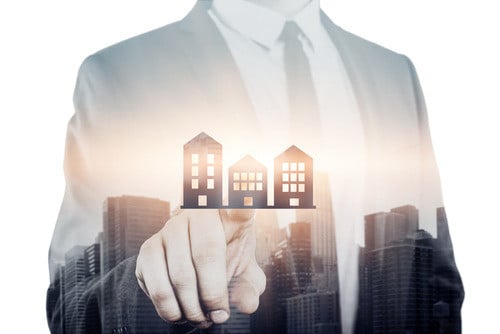 A recent report from Pricewaterhouse Coopers revealed emerging trends in real estate in both the U.S. and Canada. The top five markets in the U.S. are:
Austin, Texas
Raleigh-Durham, North Carolina
Nashville, Tennessee
Charlotte, North Carolina
Boston, Massachusetts
Obviously some notable traits are that four of these five cities are in the South, and two of them are in North Carolina. But on the whole, what do these five markets specifically reveal about the bigger picture around real estate development going into 2020?
One thing is clear: real estate developers have a wide diversity of opportunities going into 2020.
High investor demand
Austin was in sixth place last year and jumped to first place for 2020. There's something special going on in the capital of Texas, and there's a lot that real estate developers can learn about the potential that exists in this hot market.
People in Austin don't necessarily want the same things as other regions that have similar demographics. Still, there is a lot of investor demand in Austin and a lot of expansion already taking place, and developers who can tap into the city's quirkiness will be a step ahead.
Suburban office, multifamily, and technology
Raleigh-Durham isn't exactly seen as a big technology center, but a closer look tells a somewhat different story. There are now more than 89,000 tech jobs in this metro area, making it a kind of Silicon Valley of the east. This also makes it rife with opportunity.
Multifamily seems to be a trend that's increasing in popularity, which could be due in part to local colleges. Raleigh-Durham is home to Duke University, the University of North Carolina, and North Carolina State University. There are also many suburban office opportunities there as the business sector continues to grow.
The slowing pace of homebuilding
Nashville is another city that changed its ranking, although it went from first place in 2019 to fourth place in its homebuilding outlook for 2020. Even though the homebuilding market may not be as hot as it was a year ago, it's still not dead, and because the city moved up to third place from fifth place in overall real estate, there is plenty of development taking place in other sectors. Even though home sales are slowing, real estate values are increasing, and that results in a different kind of opportunity for investors, one that could be centered around high-end homes.
Manufacturing, technology, and homebuilding
Charlotte moved up in rankings as well from 2019 to 2020. Up from ninth, the city is now fourth in overall real estate opportunities and second in terms of homebuilding. But there are commercial opportunities here as well. The city is attracting technology and manufacturing companies specifically, and real estate developers specializing in those sectors should have plenty of opportunities in the year ahead.
Unique development opportunities in Boston
Boston is a rich city with a lot of diversity. Real estate prices there have increased over the past few years, as have median home sales. It's a smaller market than some other out there, but there are still a lot of development opportunities, and a lot of it is high-end development—which could be because the price of real estate in Boston is rather expensive.
As with many small cities, scarcity plays a significant factor in Boston's real estate markets. There isn't a lot of inventory, and there isn't much raw land available for new development. However, that means that appreciation is guaranteed, and spells a hot market for buy-and-hold investors.
There's also interest in condos, apartments, and single-family homes in downtown Boston. Real estate is even more expensive downtown, but many millennials and seniors especially are interested in the urban lifestyle that downtown Boston offers, close to all of the amenities that they enjoy.
Each of the top five markets for 2020 offers different types of development opportunities for real estate developers. Those opportunities are tied to investor desires as well as homeowner interests. Developers looking for lucrative markets, whether in pure return on investment opportunities or in volume opportunities, should consider these markets.
Sharestates is an online marketplace lending and investing platform. To access investors, investors or borrowers can create an account and present their project for review. Using a 34-point underwriting process, the project will be vetted to see if it meets investor expectations, and can be funded from more than one source.