A new survey by Apartment List takes a deep dive into who made their housing payments so far this month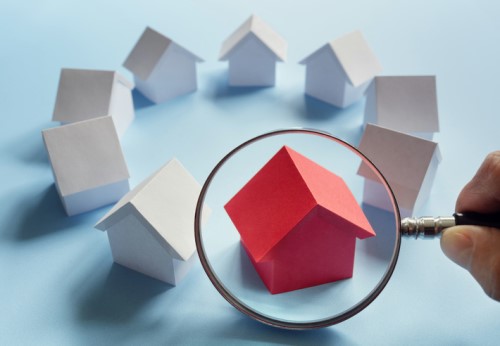 Most renters in the US managed to make full or partial payments in the first week of May, according to the National Multifamily Housing Council (NMHC), but there isn't a reason to breathe a sigh of relief yet.
A survey by Apartment List, an online listing marketplace found that renters and homeowners that were able to make a full payment on their rent or mortgage in the first week of May was around 69%, which is down from 76% in April. In fact, 22% of rent and 22% of mortgage bills went entirely unpaid, compared to just 12% in April.
"We found that even out of those who paid their rent or mortgage on time in April, 16% of those people made no payment in May so far," said Chris Salviati, housing economist with Apartment List. "April may not have been as bad as we initially expected but there's definitely signals that things are worsening in May."
Government assistance also played a less crucial role in helping Americans make their rent and mortgage payments, according to the survey. Among renters who received their stimulus checks, 71% paid their May rent in full, compared to 64% of those who did not receive one. For homeowners, Apartment List found delinquency rates were nearly identical when comparing those who received aid and those who didn't.
What the survey also found was that the rate of non- or late payments between homeowners and renters were very similar. While it's all speculative, Salviati says this could be a sign that homeowners are taking advantage of some of the relief options being allowed to them to perhaps help buffer their savings.
Almost 8% of mortgage loans are in forbearance and 10% of renters reported that their landlord or property manager proactively lowered their May rent. Forty percent of renters who have not paid their May rent report that they have agreed to terms for reduced or deferred rent with their landlord, the report stated.
These concessions from lenders and landlords are going to be really important moving forward, according to Salviati, especially after eviction protections and moratoriums are eventually lifted.
With no real form of rent forgiveness proposed, renter could end up 2 to 3 months behind in rent when the moratoriums get lifted and evictions are possible again," he said. "These protections are preventing the very worst-case scenarios of evictions in the midst of a public health crisis, but as things start returning to normal, we could end up seeing a wave of evictions that are building up in a backlog."
Salviati recommends landlords and lenders start looking at ways to continue supporting renters and borrowers, through measured prepayment plans or other strategies.
Impact on the U.S. housing market
As for the housing market, Salviati was skeptical to make any predictions but he expects the impact to play out over several years.
"What does jump out to me is that a lot of people facing extreme financial hardship right now and they are likely to feel financially strained for a while. Once people start moving again, it's possible we will see an increase in folks looking for more affordable housing," he said.
In major markets across the country, Salviati said a lot of the new rental inventory is targeted toward the higher end of the market and filling those vacancies may become increasingly difficult as we emerge out of this crisis. The other trend that may come out of the COVID-19 pandemic could be a sprawl from the major downtown cores.
"Companies coming back might start to question whether or not they need expensive downtown office space and workers may question if they need to be living in that expensive condo just to be close to the office," he said.
Will prices go down?
With the real estate slowdown, Salviati also been fielding a lot of questions surrounding rent growth and pricing in different markets across the country. While this freeze hasn't quite translated to lower rent prices yet, he says things are flattening out, during a time of year when things seasonally ramp up.
"Landlords seem to want to wait till things settle to get a clearer picture of what the landscape looks like before making any strong pricing decisions."
That being said, Salviati notes a couple markets where rent dipped slightly month over month, despite that dip being modest. Rents fell by 1% month over month in Henderson, Nevada, a city on the outskirts of Las Vegas, which is a pretty sharp decline to see in a single month, he said. Orlando saw a decline of 0.7% month over month, and Miami saw a decline of 0.5%.
"These are places we've identified as having local economies that have been hit hard because they are highly dependent on tourism and have a high share of workers in occupations that can't be done remotely."
May's missed payment rate was 32% for those who can work from home part time, and 34% who cannot work at all. That's compared to 17% from full time remote workers, according to the report. Those whose jobs must be done at least partially in person also saw larger decreases in ability to pay compared to April.