Opportunities abound with both single-family and multi-family investment properties, but both options aren't going to be the best fit for every investor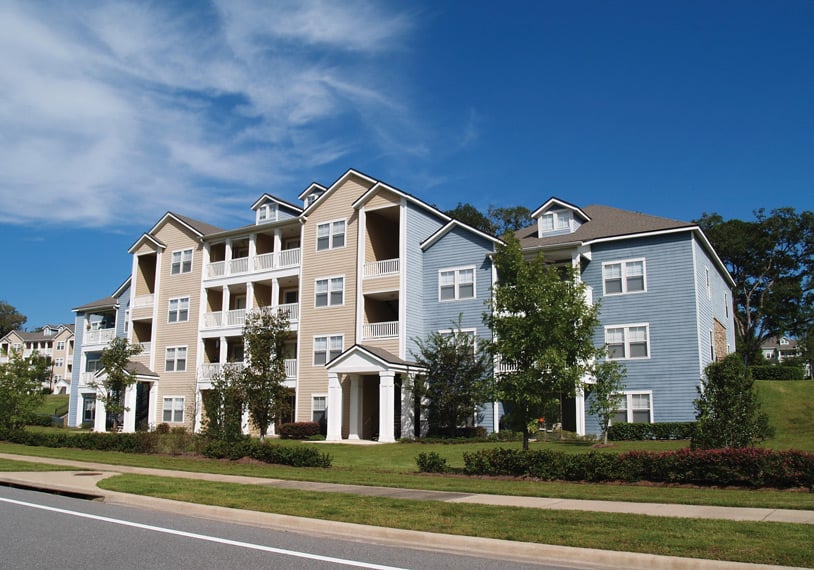 by Dianna Tedford
Whether you are new to the industry or you are looking to try something different, it may be difficult to determine where the best area to invest is. One way to establish which avenue is most fitting is by figuring out the size of the property that you would like to invest in. When taking a deeper look, you must decide if you would rather work with smaller investment properties or a handful of larger multi-unit properties. In this instance, let's evaluate a single-family property and a multi-family property with the same number of units.
There are various benefits to investing in both single-family homes and multi-family properties. Single-family houses are easier when an individual first begins investing because it is typically faster to save up enough for the down payment on a single-family property. On top of this, a higher number of single-family homes can also contribute to the ease. When it comes to a single-family home, it is easier to build slowly as well as slightly increase or decrease your portfolio depending on the circumstance. Lastly, single-family investing allows for more choices regarding new investments and it also offers stronger financing options. Single-family homes usually come with higher leverage and lower interest rates. Contingent upon the scenario and borrower profile, there may also be conventional financing, hard money/private money, or cash purchase as options.
On the other hand, investing in a multi-family property also has its own unique set of benefits for those who decide to take that route. Multi-family properties are easier for individuals to manage, generate more consistent cash flow, and the growth is much faster. Additionally, investments with this type of property are much easier to sell than an entire SFR portfolio. Finally, income-based valuations protect you from drastic market fluctuations meaning that the value is tied to its rental income, not to how other similar properties in the area are selling.
At the end of the day, the best type of investment depends on the person and which property type they believe would best align with what they are looking for. While there are several benefits regarding both kinds of investments, there are differences that can make it more sensible for an investor to focus on one rather than the other. By incorporating the above comparison into the plans, as well as working with a company that focuses on single-family and multi-family investing will allow individuals to determine the right path for them. Please reach out to RCN Capital to discuss the loan programs that they offer for your future investments!
Dianna Tedford, marketing associate, aids in the execution of RCN Capital's tactical marketing plan. Joining RCN Capital in the summer of 2019, Dianna's mission is to showcase RCN's traditional and digital marketing procedures to the established customer base as well as potential clients. She will do this by implementation of marketing campaigns through social media, email, and the company website. Dianna graduated from the University of Connecticut, with a degree in Communication.