Market changes continue to ripple through the CRE space, says MBA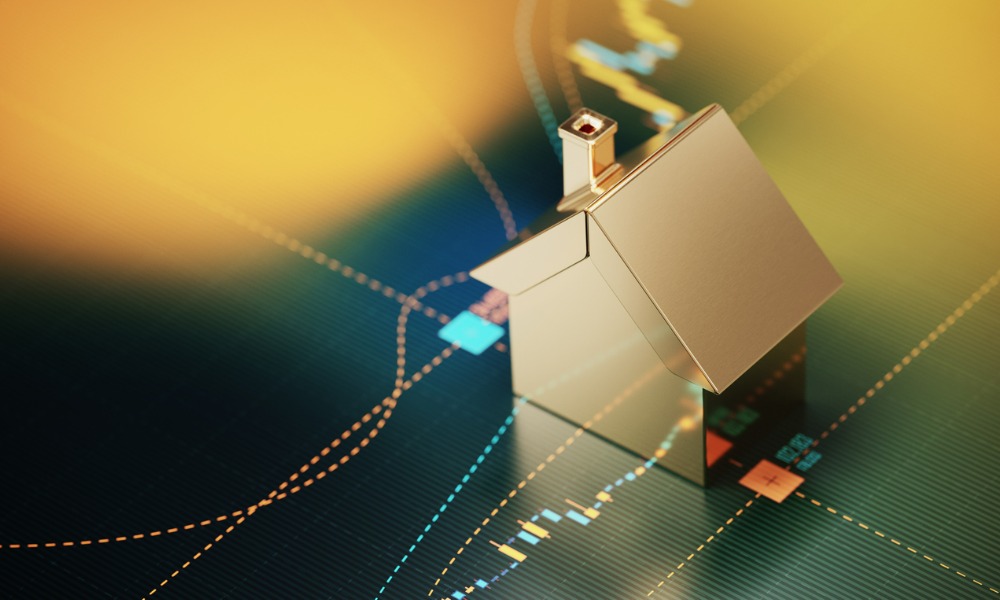 Commercial and multifamily mortgages continued to perform well through the fourth quarter of 2022, according to the Mortgage Bankers Association. However, MBA recorded an uptick in delinquency rates.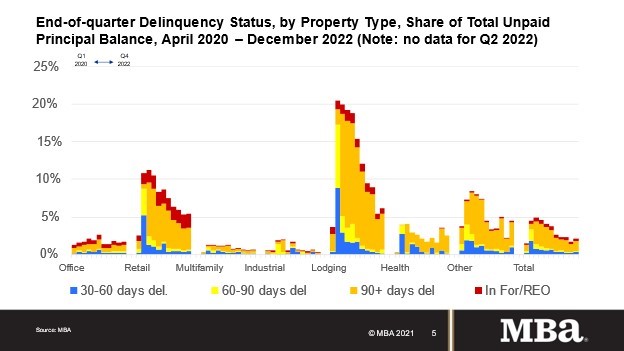 The balance of commercial and multifamily mortgages that were current or less than 30 days late dropped three basis points to 98% at the end of the fourth quarter. About 1.6% were 90+ days delinquents or in REO, up from 1.4% the previous quarter.
While the overall rate of delinquency remained low, Jamie Woodwell, head of commercial real estate research at MBA, noted that delinquency rates increased by small amounts for most property types.
Delinquency rates for loans backed by lodging and retail properties increased to 6.1% and 5.4%, respectively. The share of delinquent office loan balances also increased to 1.6%, and industrial property delinquencies rose to 0.3%. Meanwhile, the percentage of multifamily mortgages posted a one basis point decrease in delinquency rates.
"CRE markets are going through a period of adjustment brought on by the increase in interest rates and investment yields spawned by the Federal Reserve's actions in 2022, as well as by uncertainty about the direction of the economy in 2023," Woodwell said. "As those changes continue to ripple through the CRE space, equity, and debt markets, it's likely delinquency rates will rise from what has been, in some cases, record lows."
What are your thoughts on MBA's commercial/multifamily loan performance survey? Share them in the comments below.