Landlord advocates say a state senate bill that would allow tenants affected by COVID-19 to break their leases without penalty could have a huge negative impact on the recovery of the economy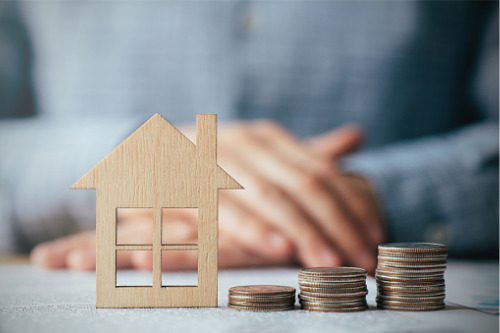 A California bill born out of the COVID-19 pandemic, which would have major impacts on the state's landlords and tenants, is one step closer to the floor of the Senate. The state's Senate Judiciary Committee advanced SB 939, which would enact a moratorium on commercial eviction for small businesses and nonprofits during the COVID-19 state of emergency. The bill was recently amended to also allow hospitality tenants who have lost over 40% of their revenue or operating at 25% capacity to renegotiate and modify their lease deals. If an agreement can't be reached after 30 days of negotiations with their landlords, the tenant would be allowed to break the lease with no penalty.
Landlord advocates, like the California Business Properties Association (CBPA), are calling the bill unconstitutional, especially considering no relief of equal benefit is being provided to the landlord community.
"Most of the landlords in California right now are attempting to work with their tenants to try to reconfigure leases and figure out how to make all this work," said Rex Hime, president and CEO of CBPA. "[SB 939] does nothing but upend the entire process, and it makes it even more difficult than to negotiate new leases."
Hime told MPA this bill abrogates all commercial leases in California and further exasperates the challenging recovery of the economy. If a tenant can walk away from their leases while landlords are still on the hook for taxes, fees and their commitments to their lenders, Hime says it will be financially devastating to landlords.
"Keeping their tenants in place is always a top priority for landlords. It's more difficult to go out and find new tenants than it is to keep those in place, particularly in the restaurant industry; landlords are working directly with their tenants, business to business and the state should not get involved," he said. There have even been instances where landlords have provided total rent relief for a few months to help their hospitality tenants stay in business.
SB 939's lease renegotiation provisions are not applicable for publicly-owned companies or businesses owned by publicly-owned companies. It is also not applicable for large privately-owned companies, only small businesses.
One of the bills authors, California state senator Scott Wiener, said that while it's true that many landlords are working with their tenants, others are demanding full rent and even increasing rent, which will lead to closures and bankruptcies, saying the state needs to step.
"California faces the very real prospect of a mass extinction event for small businesses and non-profits," said Wiener. "We can't let this happen, and we must take steps to stabilize these businesses ... Particularly for restaurants, bars and cafes, government mandates to open at significantly reduced capacity mean that current rents are no longer reality. They need to be renegotiated to align with the current emergency."
The bill, sponsored by the Bay Area Hospitality Coalition, now heads to the Senate Appropriations Committee in June.