July's CRE Market Confidence Index showed slippage after posting a dramatic increase in June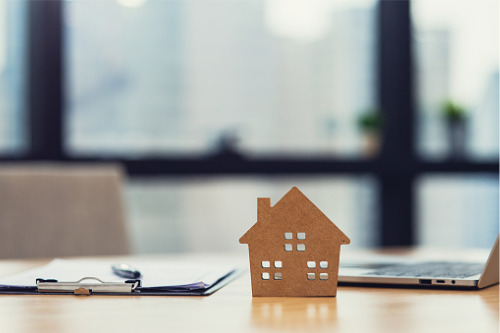 In yet another example of COVID-19's lingering impact on commercial real estate, LightBox's most recent Market Confidence Index for the commercial sector found the nation's environmental consultants, appraisers, brokers and lenders feeling less optimistic about the space's future than they were a month earlier.
Based on a survey conducted in July, the latest index (133.96) was only slightly below June's (134.25), but this is the first time since the beginning of the coronavirus pandemic that the Index has experienced a month-over-month decrease. From April to May, it grew from 100 to 108; from May to June, it climbed another 26 points.
According to Dianne Crocker, LightBox senior economist and author of the report accompanying the Index, the decline seen in July's Index can be largely attributed to an increase in survey respondents saying they were facing "worsening" conditions: 20 percent in June versus 25 percent in July, an increase that reflects the ongoing economic uncertainty caused by COVID-19 and the federal government's inability to either limit the spread of the coronavirus or hammer out a new, bi-partisan aid deal that could provide assistance to small businesses and commercial landlords. (Crocker says November's presidential election adds another layer of uncertainty.) The five percent increase equals the month-over-month decrease in the percentage of respondents who said the market is "stabilizing." The percentage who said conditions are "improving" was unchanged at 35 percent.
When asked about their own activity, 68 percent of respondents said it was either "increasing slightly" or the "same" in July compared to June. Fifteen percent said their CRE activity was "decreasing slightly", a single percent higher than in June, while five percent said activity was "decreasing substantially", a two percent improvement from a month before.
Looking to the future, 60 percent of respondents expected market conditions to be the same or worse in August compared to July, with one comment predicting "a rollercoaster of increased transactions and pronounced lulls." Crocker says the gloomy outlook for August is likely due to anxiety over the end of federal assistance initiatives like the Paycheck Protection Program and doubt around commercial entities' ability to weather the ongoing COVID-19 storm on their own.
The report says "many" respondents expect to see a rise in the number of distressed assets this fall, a sentiment Crocker shares, but she sees the coming sales not as a crash in-the-making, but as as an opportunity for a "significant amount of investment capital" in the market to finally find a home.
"The market was very healthy headed into the pandemic, which bodes well for its recovery," she says. "The pandemic accelerated a number of trends that were already taking root, all of which point to new opportunities for redeveloping, repurposing and reinventing real estate. This includes rethinking our need for flexible workspaces, a desire for experiential retail and urgent demand for facilities that support a massive reliance on e-commerce."