The largest flip lender in the country responds to consumer demand with a new rental loan product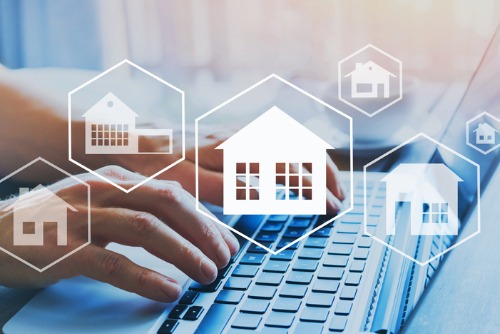 Fix and flip lender LendingHome has announced that it's reached $5 billion in originations in just five years of mortgage lending. To date, the startup's capital has financed the purchase of more than 23,000 homes, while returning over $3.5 billion in principal and interest to investors.
"Every startup hopes to disrupt an industry, and we believe we are fundamentally changing the lives of house flippers by providing consistent access to capital in an efficient, transparent way since 2014," said Matt Humphrey, co-founder and CEO of LendingHome. "We want to revitalize homes, and we want our borrowers to achieve their financial goals. Our proudest moments have been when people tell us that house flipping was their hobby, but now, because of us, they were able to quit their jobs and make real estate investing a full-time career."
This year, Humphrey traveled to eight different states and spoke with dozens of customers in order to better understand what they need to be successful, what holds the, back from expanding their business, and how LendingHome can be a better partner when it comes to helping them achive their goals. What came out of those conversations is a new loan product for residential rental properties, such as single family homes and duplexes.
"The 'rent versus own' statistic is staggering," said Humphrey, referring to the fact that renting a three-bedroom property is more affordable than buying a home in 59% of U.S. counties, according to a 2019 Rental Affordability Report from ATTOM Data Solutions.
"The housing market needs rental homes, just as it needs flipped homes. Yet banks aren't serving these real estate investors; they either cap the number of properties someone is allowed to own, or they won't lend to them in the first place because these loans don't conform to the credit restrictions of a traditional mortgage. We are excited to fill this unmet need, just as we did for short-term flip loans."
Features of LendingHome's new residential rental loan include:
Loan Amount:

Up to $2,000,000 per property
$75,000 minimum loan size

Type: 30 year mortgage. Purchase or refinance.
No Hard Credit Inquiry
Rates: As low as 5.375%
Leverage: Up to 80% of the property's value
Origination Fees: 1.5 points
Cash Out: Up to $500,000 after the property is owned for six months
Deepak Aggarwal was one of LendingHome's beta users for the new product.
"My bank was limiting me to 10 properties, so then I turned to private lenders and brokers, and they were charging a lot of fees. With LendingHome, there's no limit on how many properties you can hold. I'm renting out over 40 homes right now. The independence, the freedom I have received from LendingHome is unbelievable," he said.
Aggarwal said that when he tells real estate brokers that he can close in less than a week, they don't believe him. He has proved the disbelievers wrong, though, closing some deals in less than a week, as promised.
"I think LendingHome should be called 'The Real Rocket Mortgage,'" Aggarwal said.
From the beginning of their enterprise, LendingHome's founders made it their mission to prove to Wall Street that fix-and-flip loans are an asset class that could be standardized, and have done so through data, analytics, and complete transparency. As a result of its success, LendingHome has strong relationships with institutional investors, which means that borrowers can be confident in LendingHome's ability to provide a constant flow of capital and favorable loan terms.