A new study has found increased demand for both commercial and residential property in states where marijuana is legal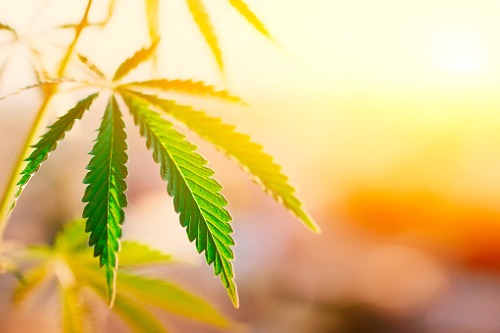 Apparently legal pot is good for the property market. States where medical and recreational marijuana are legal have seen increased property demand in both the commercial and residential sectors, according to a new study by the National Association of Realtors.
The NAR's Marijuana and Real Estate: A Budding Issue study found that in states where marijuana is legal, more than a third of real estate professionals polled said they saw an increase in requests for warehouses and other properties used for storage. In the same states, up to a quarter of members said they saw a spike in demand for storefronts, and one-fifth said there was a greater demand for land. States where marijuana has been legal the longest have seen the largest impact on both commercial and residential real estate, the NAR said.
"As more states legalize marijuana, the real estate market will progressively have to adjust," said Dr' Jessica Lautz, NAR vice president of demographics and behavioral insights. "From property owners to manufacturers to those who simply want to engage for leisure – it all touches real estate in some form."
The study found that commercial real estate professionals are seeing increased demand for land, warehouses and storefronts intended for marijuana.
"When the business of marijuana is discusses, some have a tendency to focus only on the buyers and sellers of the product," Lautz said. "However, these numbers show that marijuana has been a boon to commercial real estate."
All states where medical and recreational marijuana have been legal for at least three years have seen an increase in demand for commercial properties, the NAR said. Many commercial properties near marijuana dispensaries have also posted a rise in property values.
The demand for residential real estate has also increased as marijuana laws have relaxed, the study found. In states where marijuana is legal, between 9% and 23% of NAR members polled said they believe all-cash purchases from the marijuana industry have contributed to tight inventory.
However, legal pot might not be a complete boon to the residential sector. While between 7% and 12% of those polled said that they had seen increases in property values near dispensaries, between 8% and 27% said they'd seen property values fall.
"Residential practitioners are getting used to the new normal of having marijuana legally used within residential properties, while homeowner associations are tasked with setting new rules to address consumption and growth," Lautz said.