LendingOne, founded and run by real estate investors, is putting together loans purpose-built for other investors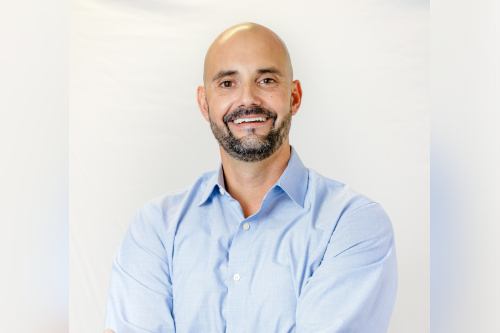 As existing home margins tighten, even for fix-and-flip projects, investors are looking to cut out the middleman and build their own properties. The combination of control, flexibility, and huge potential profit make the idea of building properties either to rent or sell an exciting prospect. However, the work of building a property from the ground up comes with a unique set of challenges, both in terms of logistics and financing.
Mark Zummo-Hurley (pictured), wholesale manager at LendingOne, explained that investors looking to build need to stay conscious of both the 'hard' and 'soft' costs of development. Hard costs like lumber and labor are already getting more expensive, while the 'soft' costs of architectural renderings and permitting can often run shockingly high and may not be covered by most lenders. Brokers who are looking to secure deals for these clients need to look for lenders who can cover both sets of costs and who have the investment experience to support their broker and borrower partners.
"Speaking personally, back in 2007 I was building spec houses. I understand what it's like to babysit the job and see all the unknowns that can happen on a jobsite," Zummo-Hurley said. "We understand the pain that happens, what can and will happen that maybe someone coming into this has not experienced yet. Having that hands-on knowledge means we can look out for the unexpected and buffer for cost overruns because things can happen."
Read more: Revealed - mortgage's $150 million club 2021
Zummo-Hurley explained that LendingOne incorporates a cost buffer, sometimes as high as 20%, into their new construction loans. This allows the investor to deal with cost overruns without having to crack the loan open again. They also partner with a third party to deliver a feasibility analysis. Their partners review the budget and plans to come up with a number that will cover the total costs of the build. They allow for those hard and soft costs while ensuring that the deal will be profitable in almost any scenario.
While building a new property might be a way of circumventing supply challenges while accessing both higher rents and house price appreciation, there are some challenges that investors and brokers will have to navigate. The largest, at the moment, are the dual headwinds of lumber and labor prices. In addition to widely-reported price increases in lumber, there is a shortage of skilled workers in construction trades. LendingOne partners with their brokers to dig into an investor's plans. While they can help new investors get started, they look for either personal experience in new builds or fix-and-flips, and a partnership with a deeply experienced contractor who can get the job done despite these market headwinds.
When the deal looks solid to Zummo-Hurley and the LendingOne team, the broker and investor get a lender partner with lived investment experience. Zummo-Hurley explained that they can underwrite and close the loan within three weeks, finance hard and soft costs along with land acquisition, and offer a competitive interest rate. As this market heats up, with fix and flip investors seeing opportunity in new construction, Zummo-Hurley explained that speed and flexibility is key for a lender.
As investors shift to new builds, Zummo-Hurley believes the time is now for brokers to follow. Through LendingOne, brokers can gain the knowledge and skills necessary to diversify into this area, and they can rest easy knowing their lender partner has deep experience on the investor side. Through that partnership, they can quickly start offering the products that the market demands, creating value ads for investors and facilitating partnerships that can result in dozens of deals.
"And you're going to get paid that much quicker," Zummo-Hurley said. "The closing timeframe is three weeks. We have a dedicated, experienced team from underwriting through processing who ensure that the loan closes…Brokers should remember, too, that very few lenders can finance both hard and soft costs. We have the ability to finance these costs, and finance the rest of the total costs, up to 80% of the entire project or 75% of the after-build value. In this market, we're one of the very few lenders who can offer this product."