This lender has exceeded $1 billion in Freddie and Fannie multifamily small loans this year and recently completed a deconversion sale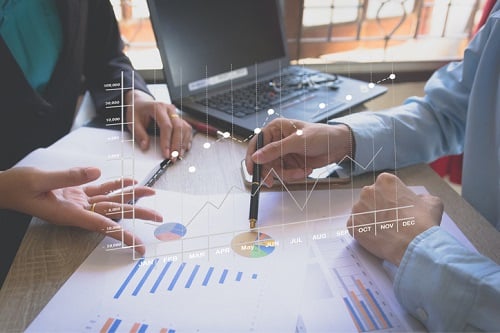 Greystone, a leading national commercial real estate lending, investment, and advisory company, announced it has exceeded $1 billion in Freddie Mac and Fannie Mae multifamily small loans origination to date in 2019.
An early participant in both Freddie Mac and Fannie Mae's small loan platforms, Greystone has consistently originated over $1 billion each year for this category, which includes properties with 5 to 50 units. Loans for these smaller assets are typically under $7.5 million, with mortgages including hybrid adjustable rates, fixed rates, and interest-only options at up to 80% LTV, as well as flexible prepayment options.
"The Agency finance option for multifamily investors has never wavered – it's truly the best permanent solution available – and Fannie Mae and Freddie Mac continually ensure that their terms remain competitive in today's market," said Rick Wolf, head of Greystone's small loan platform. "With clear guidance on the GSE loan volume for the next five quarters, we are full steam ahead in helping our borrowers realize the benefits of an Agency execution."
"Greystone has been a major contributor to the growth and success of our SBL program throughout our 5-year history," said Stephen Johnson, Vice President of Freddie Mac's Small Balance Loan Business.
Ann Atkinson, director of customer Engagement, Fannie Mae, says that Fannie Mae appreciates Greystone's aligned mission to support the workforce housing sector.
"Together, our commitment to providing sustainable financing solutions that enhance affordability, security, and convenience of financing smaller properties plays an important role in securing a key source of housing for working families," she said.
In addition to its $1 billion milestone, Greystone recently announced the sale of a multifamily condominium deconversion of Damen & Fargo Apartments in Chicago, IL.
Greystone Real Estate Advisors' team of Bill Montana, Christopher Sackley, and Dan Barger orchestrated the sale of 23 units owned by a single investor, as well as nine individually owned units in the property, totaling $4,255,000 in acquisition costs for the new buyer, Damen Fargo LLC.
The property is located on the corner of 2001 West Fargo Avenue and 7400 North Damen Avenue in Chicago's Rogers Park neighborhood. With 13 different floorplans, Damen & Fargo consists of units averaging 786 square feet and ranging from one- to three-bedroom units. The property was completely rehabbed at the time of the conversion from rentals to condominiums in 2006. The new owner plans to increase revenue by completing minor interior upgrades and improving upon operational efficiencies.
"We are thrilled to have helped complete another successful deconversion sale – our fifth such transaction in this market, totaling over 950 units," said Bill Montana, Managing Director, Greystone Real Estate Advisors. "While it can be a complex process, Greystone has particular expertise in the nuances of deconversion sales, which involve concurrent negotiations with multiple stakeholders."
Wolf said that the Greystone's combination of product and local market knowledge, as well as their strong relationships with both Fannie Mae and Freddie Mac, help to deliver certainty of execution and exceed clients' expectations in their projects.
Greystone is a real estate lending, investment, and advisory company leading the industry in multifamily and healthcare finance, having ranked as a top FHA, Fannie Mae, and Freddie Mac lender in these sectors.