Company invites brokers to study their process, product lines to diversify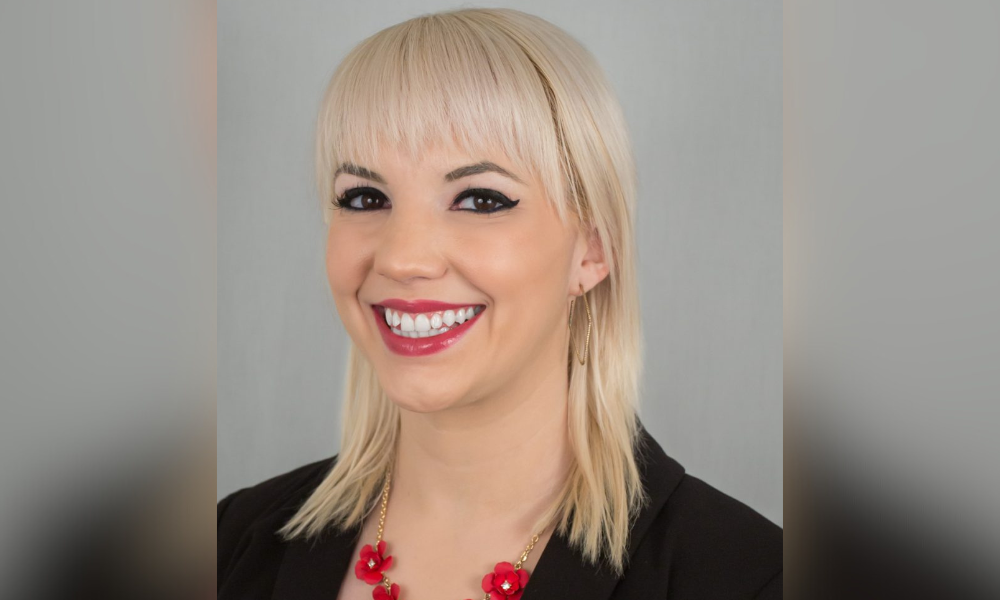 Even when all seems lost, one only needs to know where to look for hopeful signs. The mortgage industry may be somewhat stalled amid higher rates and inflation, but that doesn't mean there aren't other areas in which loan originators can capitalize.
"Definitely in our space, what we've been seeing is a move back for fix-and-flip," Erica LaCentra (pictured), chief marketing officer at RCN Capital, told Mortgage Professional America during a recent interview. "We've had a very long run of long-term rental financing when rates were low. With rates climbing up, we're seeing people steer more toward fix-and-flip for those opportunities coming up. And there's a huge opportunity with new construction at this point too," she added. "A lack of inventory is obviously driving a lot of that too."
LaCentra took time during the recent FUSE conference staged by the Association of Independent Mortgage Experts (AIME) to speak to MPA.
What a difference a year makes
At last year's FUSE conference, LaCentra hinted at choppy waters ahead but noted an uptick in 30-year fixed products: "Especially with what's going on in the residential side, we've seen a really large increase in interest from brokers just to be able to diversify their product offerings, which has been really good," she said as a panelist during last year's conference. "Also, just with the rate increased, our space is a little bit insulated from that. We have had to increase our rates in conjunction to what's going on in the residential side, but we're actually at a point where our rates are very stable now, which is really great. I would say around July and August, people were holding off on making transactions. Volume was definitely shifting more toward short term loans at that point in time, but now with prices starting to stabilize we're seeing a massive influx in investor interest on our 30-year product."
Those choppy waters have settled into something of a swamp – at least until mortgage rates fall again. Economists venturing a guess into when that might happen have predicted around mid-2024.
While there are added contours to the landscape given all that's transpired in a year's time, LaCentra's assertion of RCN Capital being somewhat insulated remains true. As a leading nationwide lender for real estate investors, RCN Capital's specialty in short-term fix & flip loans along with long-term rental loans has proven a protective niche – one to which more brokers are turning in light of the market downturn in the residential space.
Brokers urged to learn about investor financing
"We're trying to teach brokers about our specific type of lending because in order for them to really be able to hang tight in this particular market, they need to diversify, and the investor financing space is still doing very well. There's a very strong appetitive for that still."
She urged brokers wanting to learn about such products to reach out: "The best things to do is just have that dialogue with lenders in the private investing space," she said. "Obviously, I'm going to be partial to RCN Capital but a lot of lenders in our space offer different educational opportunities or are happy to walk wholesale partners, broker partners, through what those programs look like, what our process looks like – especially for those folks unfamiliar with our type of financing."
But it's best to do this sooner than later, she suggested: "The best thing they can do is start that dialogue early," she said. "Get registered, see what educational opportunities they have to be able to be able to attract investor clients."
She credited AIME with helping spread the word on RCN Capital's products by virtue of its membership. "AIME has been a tremendous partner to us, and I think the best thing they've been able to do is really help us understand where we fit in a broker's book of business. Especially when we came into FUSE when we were one of the few investment lenders in the space, having that kind of relationship with the organization where they're able to help us communicate with the broker community in a way that's meaningful to them has been extremely helpful. AIME is tremendous to their partners in making sure they're promoting what is most beneficial to the brokers."
Want to make your inbox flourish with mortgage-focused news content? Get exclusive interviews, breaking news, industry events in your inbox, and always be the first to know by subscribing to our FREE daily newsletter.