The online real estate company will pay $130 million to a competitor to settle allegations of trade secret theft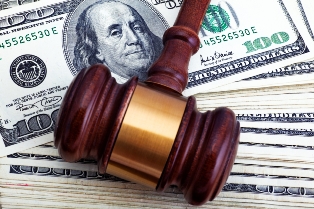 Online real estate company Zillow has agreed to pay $130 million to settle a contentious lawsuit with competitor Realtor.com, according to a National Association of Realtors press release.
"We are pleased that Zillow has agreed to a settlement amount of $130 million in damages instead of going to trial, and that the parties have reached an amicable resolution," NAR stated in the release. Realtor.com is NAR's official website.
Realtor.com sued Zillow in 2014 after the departure of executive Errol Samuelson – who went to work for Zillow on the same day as his resignation from Move, which operates Realtor.com. Move and Realtor.com alleged that Zillow and Samuelson stole trade secrets.
Move will receive the bulk of the settlement, according to the NAR release. The NAR will receive 10% of the settlement after Move deducts legal fees.
"After this amount is determined, NAR's leadership team will consider how best to apply those funds in service of NAR's Realtor members; we will share that information as soon as a decision is made," NAR said.
The NAR settlement is the latest in a string of recent legal troubles for Zillow; the company recently settled
several lawsuits
alleging sexual harassment, discrimination and retaliation at its Irvine, Calif., sales office.