These concerns outrank marriage and children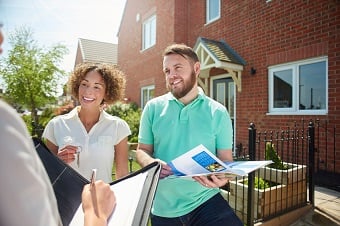 Dogs rank among the top three motivators for millennials buying their first home, according to a survey commissioned by SunTrust Mortgage.
Some 33% of those between ages 18 and 36 who have purchased their first homes said their decision was influenced by their desire to have a better space or yard for their dog. This motivator was topped by the desire for more living space, which motivated 66% of millennial first-time homebuyers, and the opportunity to build more equity, which influenced 36%.
The study found that dogs outranked marriage or an upcoming marriage, which only motivated 25% of the first-time homebuyers, and the birth or expected birth of a child, which influenced 19%. Results came from a poll of 412 adults, of which 248 have purchased their first home and 135 have not.
"Millennials have strong bonds with their dogs, so it makes sense that their furry family members are driving home-buying decisions," said Dorinda Smith, SunTrust Mortgage president and CEO. "For those with dogs, renting can be more expensive and a hassle; home ownership takes some of the stress off by providing a better living situation."
For respondents who have yet to purchase a home, 42% said their dog – or their plans to have one – is an important factor in their desire to buy a home. This suggests that purchase decisions of potential first-time homebuyers will also be influenced by their dogs.
"Millennials are trending toward homeownership," said Smith. "Demand among millennial-aged, first-time homebuyers is robust, and we expect them to continue adding strength to the housing market."
Related stories:
Gen X homeowners lag on building home equity
First-time homebuyers made a strong impression in Q1