The amount of housing wealth held by senior homeowners continues to grow, increasing the potential opportunity for reverse mortgages to nearly $6 trillion nationwide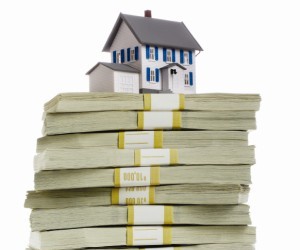 Good news for senior homeowners: the amount of housing wealth held by this demographic continues to grow at a billion-dollar clip, increasing the potential opportunity for
reverse mortgages
to nearly $6 trillion nationwide.
According to the latest
Reverse
Mortgage Market Index (RMMI), published by the National
Reverse
Mortgage Lenders Association (NRMLA), senior
home equity
experienced a $135.2 billion gain during the second quarter of 2016. The aggregate value of senior
home equity
now totals $5.9 trillion. Moreover, the RMMI reached a new peak reading of 212.45, up from 207.60 during the first quarter of 2016—an 8.7% YoY increase.
Compiled in conjunction with the analytics company RiskSpan, the RMMI provides a quarterly index level for the aggregate amount of home equity held by senior households (i.e. homeowners aged 62 years and older).
The RMMI was first published in Q1 2000, when senior home equity totaled $2.38 trillion nationwide. The RMMI was originally benchmarked at an index level of 85.47. After achieving a peak reading of 182.25 in Q1 2006, the RMMI declined through Q1 2009, when senior home equity fell to $3.48 trillion and the index plummeted to 125.08.
Following the end of the subprime mortgage crisis, the housing market's recovery and the growing population of senior homeowners have contributed to an upward trajectory for the RMMI. According to the NRMLA, during Q2 2016 senior home values reached $7.4 trillion, while senior-held mortgage debt grew by $10.75 billion to reach a total of $1.48 trillion.
"Healthy improvements in the housing sector are creating more financial options for senior homeowners who want to stay in their home as long as possible but who may need to make structural modifications or coordinate care services to manage living there safely and independently," said Peter Bell, president and chief executive officer of the NRMLA.
Rising home equity levels spell good news for senior homeowners, many of whom need upgrades on their dwellings—such as elevators, stair lifts, and in-home monitoring services. Robust home equity levels can also be used to finance in-home care services, and should be a boon to low- and middle-income households.
Related Stories:
DFS launches wide-ranging probe into reverse mortgages
Are reverse mortgages right for wealthier seniors?