The nation's number one wholesale lender will be hitting the NASDAQ with a $16 billion valuation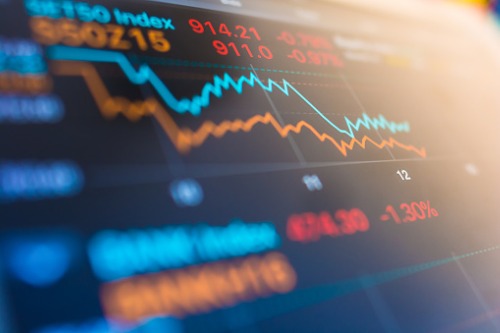 Following in the footsteps of Rocket Companies, the Quicken Loans parent that joined the New York Stock Exchange to muted investor excitement on August 6, United Wholesale Mortgage announced yesterday that a new partnership will allow the company to sell its stock on the NASDAQ exchange, where it will trade under the symbol "UWMC".
The partnership, described in a press release as "a definitive agreement with respect to a business combination", is with Gores Holdings IV, a publicly listed, $425 million special-purpose acquisition company. Gores is known for pursuing similar combinations with market leaders, but few of its partners are as well-known as UWM. The deal will be the largest business combination for a special-purpose acquisition company to date.
In a statement announcing the partnership, Mark Stone, CEO of Gores Holdings IV, said the transaction stood out as "a superior option" for the company's stockholders.
"The public company currency of a newly listed business will enable the company to continue to benefit from the ongoing tailwinds in the mortgage industry and capitalize on growth opportunities in a massive addressable market," Stone said.
Alec Gores, chairman and CEO of The Gores Group, added, "As a public company, UWM will be well positioned given its significant competitive advantages and we look forward to working together to accelerate the next phase of growth and to drive value for all of our stakeholders."
Once the transaction, which includes $425 million of cash from Gores Holdings IV and a $500 million private placement anchored by top-tier institutional investors, is completed, UWM will be valued at approximately $16.1 billion, 9.5 times its 2021 adjusted net income.
UWM's current management team, including CEO Mat Ishbia, will continue leading the company once the deal is finalized. The current owners of UWM will retain close to 94 percent ownership of the new entity.
Mortgage Professional America asked UWM CEO Mat Ishbia if he was concerned that the company's client service may suffer once shareholders' concerns become a part of the equation.
"Not at all," he said, pointing to the fact that the company's current owners will retain 94 percent ownership of the new entity. Ishbia says he has ten voting shares for every share he owns, meaning his ownership would need to be diluted to below 10 percent before he relinquishes voting control.
"We're not going to change who we are," Ishbia said. "We're going to just add fuel to the fire."
Going public marks the beginning of a new chapter for UWM's team members, who now find themselves part-owners of a multi-billion-dollar company.
"Every team member here is going to get shares in our company, and not a small amount," Ishbia said. "Everyone's in. We're a family company, and now all 6,800 team members are owners of the family company with me."
In addition to helping turn his employees into co-owners, Ishbia says the partnership with Gores will allow UWM to increase its investments in technology, raise awareness of the nation's mortgage brokers and ensure it has the capacity to maintain win-win initiatives like retaining mortgage servicing rights on 100 percent of the company's transactions.
News of the partnership led to a flurry of pre-market trading on Wednesday, with shares of Gores Holdings IV rising by 16 percent. By 3:00 P.M., the company's stock had fallen by 2.3 percent. This follows a bumpy, but largely positive first six weeks on the NYSE for Rocket Companies, which initially hit the NYSE at $18 a share and was trading at $20.46 as of 3:00 yesterday afternoon. Rocket had originally planned an IPO of $20 to $22 dollars per share but altered course prior to listing.
"[I]nvestors are being very cautious, very surgical," Michael Underhill, chief investment officer for Capital Innovations told Reuters in regard to Rocket's less than stellar performance right out of the gate. "If it's not a rock-solid business model, they're not really interested in buying at the IPO."