Steve Mnuchin, President-elect Donald Trump's nominee to head up the Treasury Department, will resign his role on the board of commercial banking company CIT Group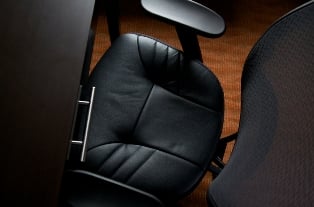 Donald Trump's nominee for Treasury secretary, former OneWest Bank chairman Steve Mnuchin, is resigning from the board of commercial banking company CIT Group, which bought the bank in 2015,
HousingWire
reported.
A former Goldman Sachs executive, Mnuchin, along with partners, formed OneWest in 2009 from the remains of failed bank IndyMac. He's been a member of CIT Group since the company bought the bank in 2015, according to HousingWire.
Trump cited the OneWest deal as a reason he chose to tap Mnuchin for the Treasury job.
"His expertise and pro-growth ideas make him the ideal candidate to serve as Secretary of the Treasury,"
Trump said. "He purchased IndyMac Bank for $1.6 billion and ran it very professionally, selling it for $3.4 billion plus a return of capital. That's the kind of people I want in my administration representing our country."
Mnuchin is stepping down from the CIT board in order to take the reins at the Treasury department.
"I'm honored to have the opportunity to take on this important role and I'm looking forward to helping advance the President-elect's economic priorities," Mnuchin said. "It has been a privilege to serve on the CIT board of directors."
Related Stories:
Trump Treasury nominee's comments send Fannie, Freddie stock soaring
Mortgage interest deduction may be on Trump's chopping block