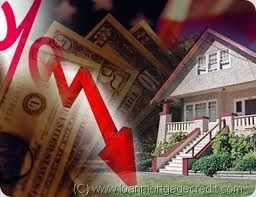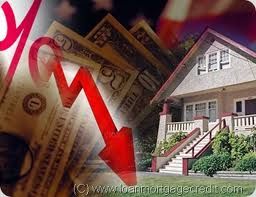 La Jolla, CA---Southern California home sales surged last month from November – as they normally do – amid relatively strong activity under $300,000 and a record share of sales to "absentee" buyers, mainly investors. But with the purchase plans of many ordinary buyers and sellers still on hold, the year-end rush couldn't lift sales above December 2010. Moreover, investors' focus on lower-cost homes helped push the median sale price back down to its 2011 low point, a real estate information service reported.
A total of 19,247 new and resale houses and condos sold in Los Angeles, Riverside, San Diego, Ventura, San Bernardino and Orange counties in December. That was up 14.0 percent from 16,884 in November but down 1.4 percent from 19,528 in December 2010, according to San Diego-based DataQuick.
It's normal for sales to jump between November and December, in part because some investors want to close their deals before year's end for tax reasons. On average, sales have risen 13.2 percent between November and December since 1988, when DataQuick's statistics begin.
December home sales have varied from a low of 13,240 in 2007 to a high of 36,865 in 2003. Last month's sales were 22.0 percent lower than the December average of 24,656 since 1988.
While December sales of existing (not new) houses and condos combined fell 0.5 percent from a year earlier, sales of newly built homes fell 12.0 percent year-over-year, to the lowest level on record for a December.
"Last year ended much the way it began, with pitifully low new-home sales, record investor activity, drum-tight credit, and lots of potential buyers and sellers just sitting tight," said John Walsh, DataQuick president.
"Some of the economic vital signs have improved lately and it's sparked a renewed sense of optimism in housing circles," he said. "Coupled with incredibly low mortgage rates, it certainly suggests 2012 might offer the 'rock bottom' for pricing that many buyers and sellers have been waiting for. But the housing drama isn't over. Credit conditions remain horrible, leaving many unable to take advantage of today's improved affordability. And lenders still must decide the fate of scores of borrowers who aren't making their mortgage payments."
December's sales trends varied significantly by price segment. The number of homes that sold for less than $200,000 last month rose 5.9 percent from a year earlier, while the number of transactions between $300,000 and $800,000 dropped 10.7 percent and sales above $800,000 fell 21.2 percent.
Last month the median price paid for all new and resale Southland houses and condos sold was $270,000, down 1.8 percent from $275,000 in November and down 6.9 percent from $290,000 in December 2010. Last month's $270,000 median matched January and October for the lowest level of 2011. The regional median has declined year-over-year for the past 10 months – since last March.
The Southland's December median was 9.3 percent higher than the median's low point in the current real estate cycle – $247,000 in April 2009 – but it was 46.5 percent lower than the peak $505,000 median in mid 2007. The peak-to-trough drop was due to a decline in home values and a shift in sales toward lower-cost homes, especially inland foreclosures.
Distressed property sales accounted for 52.5 percent of the Southland resale market last month, up from 51.2 percent in November but down from 53.8 percent a year earlier. Nearly one out of three homes resold last month was a foreclosure, while about one in five was a "short sale."
Foreclosure resales – properties foreclosed on in the prior 12 months – made up 32.5 percent of the Southland resale market in December, up from 31.6 percent in November but down from 35.1 percent a year earlier.
Short sales, where the sale price fell short of what was owed on the property, made up an estimated 20.0 percent of Southland resales last month. That was up from 19.6 percent in November and 18.7 percent a year earlier. Two years ago the estimate was 17.6 percent. Last month's figure was the highest since June 2010, when it was 20.5 percent.
Credit conditions remained difficult last month, though there were small increases in the percentage of home purchase loans that were either adjustable-rate mortgages ("ARMs"), or larger "jumbo" loans.
Last month ARMs accounted for 6.5 percent of home purchase loans, up from 6.1 percent in November and the same as a year earlier. Over the past 10 years, a monthly average of 36.9 percent of purchase loans were ARMs.
Jumbo loans, mortgages above the old conforming limit of $417,000, accounted for 15.3 percent of last month's purchase lending. That was up from 14.6 percent in November but down from 17.4 percent a year earlier. In the current housing cycle, jumbos fell in early 2009 to a low of 9.3 percent of the purchase loan market. Before the credit crunch hit in August 2007, jumbos accounted for about 40 percent of purchase loans.
In addition to the broader, years-old credit crunch, lower conforming loan limits that took effect on Oct. 1, 2011, impacted the housing market. Lawmakers have since restored the higher limits, which vary by county, for FHA loans but not for mortgages guaranteed by Fannie Mae and Freddie Mac.
Last month saw higher levels of lending in the affected loan ranges. For example, in Los Angeles and Orange counties, where the conforming loan limit was lowered from $729,750 to $625,500, the number of homes sold with purchase loans in that range totaled 104 in December, up 76.3 percent from November but still 73.2 percent lower than a year earlier. Prior to the change in conforming loan limits on Oct. 1, the combined two-county area saw an average of about 340 loans a month last year between $625,501 and $729,750.
It remains unclear whether, in the short run, the private mortgage market will begin to fill the void created by the lower conforming loan limits.
Last month 17.8 percent of all home sales were for $500,000 or more – the lowest portion since May 2009, when it was 17.4 percent. December's share of $500,000-plus sales was down from 18.3 percent in November and down from 20.9 percent a year earlier. The low point for $500,000-plus sales in this cycle was in January 2009, when only 13.8 percent of sales crossed that price threshold. Over the past 10 years, a monthly average of 27.9 percent of homes sold for $500,000 or more.
In the lower price ranges, many first-time buyers and others continued to rely on government-insured FHA loans, which allow a relatively low down payment. FHA loans accounted for 30.6 percent of purchase mortgages in December, down from 32.0 percent in November and 33.5 percent a year earlier.
Absentee buyers, mainly investors and vacation-home buyers, purchased a record 26.4 percent of the Southland homes sold in December, paying a median $200,000. Last month's absentee level matched the peak first reached in February 2011. The December absentee figure was up from 25.1 percent in November and up from 23.4 percent a year earlier. Since 2000, when this data series begins, absentee buyers have purchased a monthly average of 16.9 percent of all homes sold.
Paying a median $202,500, cash buyers purchased 29.0 percent of all Southland homes sold in December, down from 29.5 percent in November but up from 28.4 percent a year earlier. Cash purchases hit a high of 32.3 percent of sales last February, while the 10-year monthly average is 14.9 percent.
DataQuick monitors real estate activity nationwide and provides information to consumers, educational institutions, public agencies, lending institutions, title companies and industry analysts.
The typical monthly mortgage payment that Southland buyers committed themselves to paying last month was $1,026, which on an inflation-adjusted basis is a record low for any month back to January 1988. Last month's figure was down from $1,049 in November and down from $1,205 in December 2010. Adjusted for inflation, current payments are 55.8 percent below typical payments in the spring of 1989, the peak of the prior real estate cycle. They are 63.8 percent below the current cycle's peak in July 2007.
Indicators of market distress continue to move in different directions. Foreclosure activity remains high by historical standards but is lower than peak levels reached over the last few years. Financing with multiple mortgages is very low, and down payment sizes are stable, DataQuick reported.
(chart)
All Homes #Sold #Sold Pct. $Median $Median Pct.
Dec-10 Dec-11 Chng Dec-10 Dec-11 Chng
| | | | | | | |
| --- | --- | --- | --- | --- | --- | --- |
| Los Angeles | 6,536 | 6,591 | 0.8% | $330,000 | $305,000 | -7.6% |
| Orange | 2,739 | 2,572 | -6.1% | $410,000 | $400,000 | -2.4% |
| Riverside | 3,696 | 3,584 | -3.0% | $200,000 | $194,000 | -3.0% |
| San Bernardino | 2,605 | 2,418 | -7.2% | $152,000 | $150,000 | -1.3% |
| San Diego | 3,191 | 3,311 | 3.8% | $333,000 | $315,000 | -5.4% |
| Ventura | 761 | 771 | 1.3% | $355,000 | $325,000 | -8.5% |
| SoCal | 19,528 | 19,247 | -1.4% | $290,000 | $270,000 | -6.9% |