Tight budgets, limited supply make homes in need of some TLC more attractive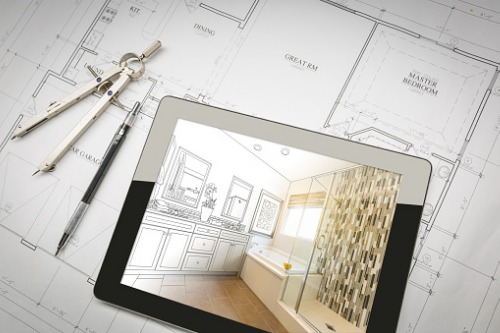 Today's homebuyers are being more open-minded when it comes to home choice according to a new report.
With rising prices and tight supply, especially for starter homes, buying something that needs renovation is finding favor among buyers, with 95% optimistic that they will see a return on their investment.
The report from realtor.com reveals survey results from 1,015 respondents who are planning to buy in the next 12 months.
Just over half of them are considering something that needs work and expecting to spend more than $20,000 on the renovation.
"The combination of rising home prices and limited entry-level homes for sale is prompting many home shoppers to consider homes that need renovating," said Danielle Hale, realtor.com's chief economist. "Replete with inspiration at their fingertips - like Pinterest, Instagram, and various home renovation TV shows - some home shoppers are comfortable tackling home renovation jobs to find a home that balances their needs with their budget."
Older buyers less keen
While 65% of prospective buyers aged 35-54 said they would consider a home that needs renovating – along with 59% of under 35s – those aged 55 and above were not keen (less than a third).
Kitchens remain the upgrade-of-choice (almost 30%) followed by bathrooms (26%) and wood flooring (20%).
Among those who have gone beyond thinking about buying a home for renovation to making the purchase, is rapper Drake, who has bought a fixer-upper in Hidden Hills.