Forsyth County, Ga., ranks as the top work-from-home county in the US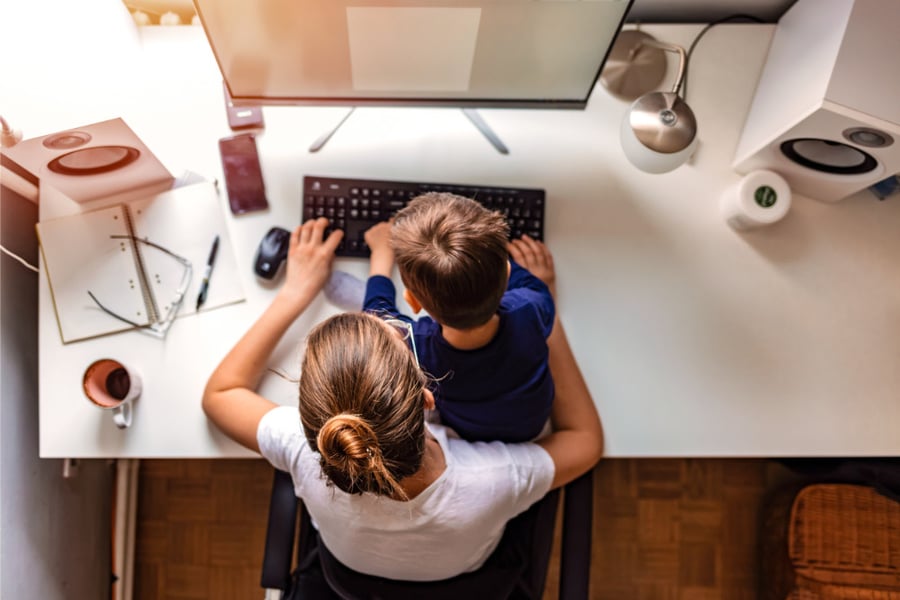 The option to work remotely is changing the mix of demand for residential and commercial real estate between the city and the suburb, according to the National Association of Realtors.
In a new report, NAR measured the competitiveness of a county in attracting residents and businesses by assigning "Work from Home" scores for 3,142 US counties. This scoring system sums up several factors expected to support the remote work trend – internet connectivity, the percentage of workers in office-related jobs, home affordability, urbanization, and a county's population growth.
NAR Chief Economist Lawrence Yun said that these underlying factors would "greatly change the landscape of where people buy homes."
"The commercial real estate outlook appears uncertain as office spaces may get smaller and organizations consider moving from having a central business district headquarters to several suburban satellite offices," he said. "However, in the retail sector, one can reasonably expect to see some growth in the number of smaller stores in the top 30 counties coming at the expense of similar establishments near downtown office buildings."
Based from the scores, Texas has the most work-from-home-friendly counties (7), followed by Virginia (4), Colorado (3), Georgia (3), and Florida (2) and North Carolina (2).
Top 10 "Work from Home" counties were:
Forsyth County, Ga.
Douglas County, Colo.
Los Alamos County, N.M.
Collin County, Texas
Loudon County, Va.
Hamilton County, Ind.
Williamson County, Tenn.
Delaware County, Ohio
Broomfield County, Colo.
Dallas County, Iowa
"With some organizations expanding remote work options and as more people show an ability to remain productive from home, we may see buyers seek larger properties that offer space for a potential home office and other features that have become more valuable as a result of this pandemic," said NAR President Vince Malta. "The growing trend and historically-low mortgage rates are spurring potential homebuyers to consider a broader range of options and rethink what's important to them in the long term."