Lender surpasses 50,000 funded bridge and fix-and-flip loans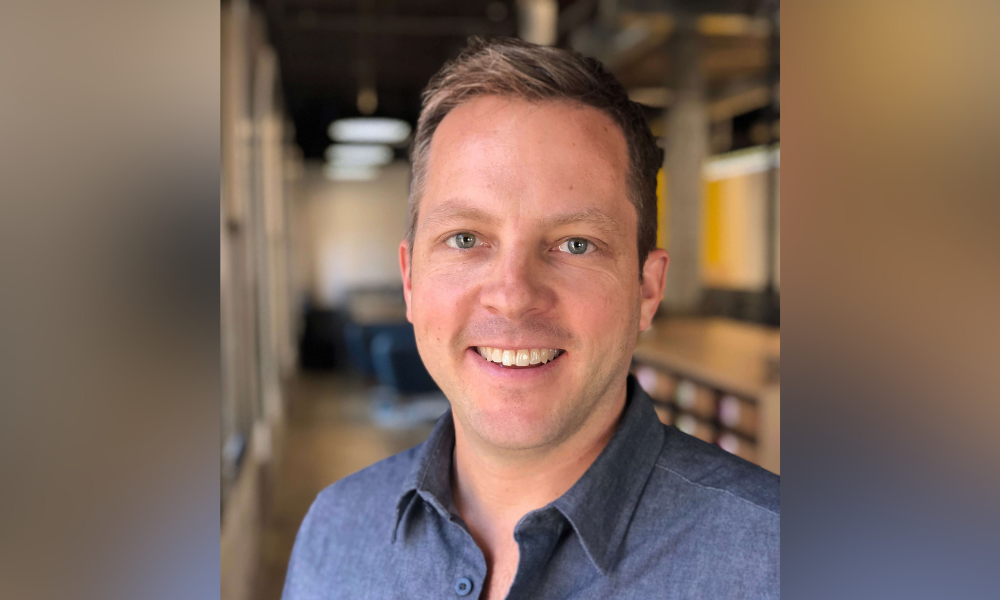 Kiavi, a provider of financing to real estate investors, has announced a company milestone - its surpassing of 50,000 funded bridge and fix-and-flip loans since its inception in 2013.
Citing property data powered by ATTOM, Kiavi is the first and only non-QM lender to real estate investors to achieve this milestone, company officials said.
"We are thrilled to reach this major milestone. Our customers have always been the heartbeat of our business and we are honored that they consistently turn to Kiavi for fast, simple, and reliable fix-and-flip financing," Michael Bourque (pictured), CEO of Kiavi, said. "To us, this milestone is more than a number. We're truly privileged to support so many customers' important work of revitalizing aged homes across the nation," he added.

Kiavi's bridge and fix-and-flip loans provide short-term financing to REIs who purchase and rehab investment properties, company officials explained. The company has rapidly become one of the top destinations for REIs looking to buy, renovate, and sell a home due in part to its data and technology platform. Company officials said they use data from its 50,000 fix-and-flip transactions to power its machine-learning models, which help its customers make smart investment decisions. This platform also enables borrowers to close much faster than traditional financing options by eliminating time-consuming and extraneous elements of the lending process.

"It's humbling to be the only lender in our space to fund 50,000 bridge and fix-and-flip loans," said Stephanie Casper, Kiavi's chief revenue officer, in a prepared statement. "This milestone is a testament to Kiavi's leading data models and technology platform, as well as our team's unwavering commitment to our customers. We remain dedicated to putting Kiavi's data and capital to work to help each and every one of our customers live better through real estate."
Read more: Kiavi secures $218 million in securitization for real estate investors

Over the past nine years, Kiavi has helped investors unlock more than $4.1 billion in real estate value by funding more than $12.3 billion in fix-and-flip loans, company officials said. About 82% of Kiavi's transactions are with repeat customers, and 95% of Kiavi's funded loans have successful exits, officials added. The company offers fix-and-flip loans as well as rental property loans in 32 states.
Kiavi recently announced the successful closing of a $218 million revolving securitization of unrated residential transition loans. The securities transaction comes on the heels of the company's market expansion into Alabama, Arkansas and Wisconsin. The transaction represents the ninth syndicated securitization deal sponsored by Kiavi since 2019, officials noted. Moreover, the securitization is said to support $750 million in loan origination, further supporting real estate investors in the revitalization of aged homes nationwide, officials explained.
"This round of securitization is a testament to our leadership position," Arvind Mohan, Kiavi's chief operating officer, said at the time. "Executing in today's challenging market environment demonstrates our investors' continued confidence in our products and performance, and it extends our position as a leading issuer of RTL products. We are excited to secure the latest round of securitization allowing us to serve our customers with stronger products as they continue to rehabilitate America's aging housing stock at a time when over two-thirds of US homes are over 30 years old."
The transaction is estimated to provide capital to support approximately $750 million in loan originations over the life of the deal and will help real estate investors revitalize aged homes across the country. The $218 million total deal size includes $207 million in offered notes in three classes, A1, A2 and M, all of which were sold. The deal includes a two-year revolving period during which principal payoffs can be reinvested in purchasing additional, newly originated loans.
Read next: Kiavi expands into Indiana, Kansas
News of the transaction is the latest development illustrating the company's brisk growth. In March, the company announced expansion into Indiana and Kansas. CEO Michael Bourque told MPA at the time that both have strong rental markets – 45% of all occupied homes in Indianapolis and 36% of all occupied homes in Overland Park are rental properties. Other dynamics that made the expansion appealing were home values in Wichita, Kansas, rising by 12.6% last year and the high ranking Realtor.com assigned to Indianapolis, Ind. as the fourth-best housing market in terms of growth this year.