The New Jersey-based mortgage lender has been named one of the fastest-growing companies in finance, and anticipates more growth over the next decade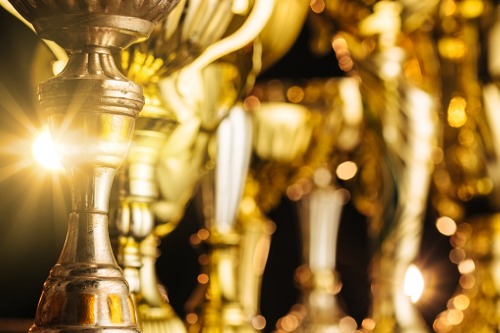 Princeton Mortgage has been named one of GrowJo's Fastest Growing Companies in Finance for 2019.
GrowJo, established to identify the fastest-growing companies in the world, honored 36-year-old mortgage banker Princeton Mortgage with the award based on multiple key growth metrics. These growth metrics factored included hiring trends, funding and financial data, web traffic, brand awareness growth, and more.
"We started GrowJo because we wanted to recognize companies that were truly dedicated toward growth, companies that were poised to making moves in their respective industries," said Tom Blue, CEO of GrowJo. "We are excited to award these companies and keep an eye on how they continue to succeed in the foreseeable future."
GrowJo's list is different from those featured in other business publications in that there are no submissions required, and the focus for GrowJo's list is companies that have fewer than 1,000 employees.
The award comes at a time when Princeton Mortgage is experiencing advancements in multiple areas. Most relevant of these advancements include ranking in the top 1% for customer satisfaction based on Net Promoter Scores and sustaining 10x growth since 2018. In addition, Princeton Mortgage experienced its largest month of funding in the company's history in July.
"One of the things our team set out to do at Princeton Mortgage is win with a focus on customer
satisfaction. The team's diligence paired with recent achievements are proof that we're onto something here," said Rich Weidel, CEO of Princeton Mortgage. "I am deeply thankful to everyone who is part of the journey at Princeton Mortgage. It's awesome what a group of amazing people can do together."
Earlier this year, Princeton Mortgage announced its expansion into commercial loans in both retail and wholesale channels. These products are for those small businesses that are not eligible for a loan from their bank, and any number of property types are eligible, such as multifamily homes, mixed-use properties, auto repair shops, beauty salons, hotels, daycares, mobile home parks, nonprofits, and more.
Princeton Mortgage is backed by a 100-plus-year old real estate brokerage, investment and insurance company, and is ranked in the top 1% for customer satisfaction in the nation. The company anticipates continued steady growth and success, and is continuing to add to their sales team throughout 2019 and for the foreseeable future in order to reach their primary goal: closing 50,000 loans every year by 2028.