However, there is a growing interest among homebuyers in using mobile devices to shop for a mortgage in the future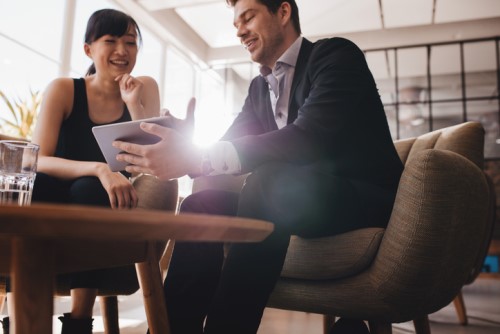 Although most recent homebuyers consult multiple sources of information when shopping for a mortgage, person-to-person interactions with lenders and real estate agents were found to be the most relied-upon source, according to a Fannie Mae report.
Fannie Mae's Economic & Strategic Research Group found that recent homebuyers consulted a variety sources, including mortgage lenders (32%), real estate agents (30%), family and friends (16%), online sources (13%), and financial advisors and planners (6%). Mass media, government sources, and nonprofit housing counselors were also sources of information at 1% each.
The study found that lenders and real estate agents were the most influential sources of mortgage information, rather than online sources such as mobile apps, websites, and social media. Fannie Mae found the trend to be the same even among millennials. While online sources are seen as convenient, homebuyers find lenders and agents as more trustworthy and credible, Fannie Mae said.
Steve Deggendorf, director of Market Insights Research at Fannie Mae, said young consumers may continue to seek information through traditional person-to-person sources given prior research that showed a uniformly poor understanding of the mortgage qualification process among different consumer age groups.
Fannie Mae further found that although homebuyers used online mobile devices, they did so more often to shop for a home rather than for a mortgage. However, consumers want to use mobile devices almost twice as often in the future when shopping for a mortgage.
Deggendorf said both person-to-person and online sources face challenges as mortgage influencers.
"Online sources have more work to do to gain trust and credibility in order to play a greater role influencing consumers," he said. "Meanwhile, person-to-person sources need to be vigilant as advances in online technology deliver improved experiences and outcomes, which may lead to increased trustworthiness, credibility, and influence over time. To be competitive, lenders and real estate agents need to continue to evolve their digital offerings to provide a multi- or omni-channel experience that allows consumers to move conveniently between online and personal interactions to create the experience that best suits their needs."
Related stories:
United Wholesale Mortgage launches tool to help brokers retain clients
A broker's ultimate marketing tool