It wasn't a great start to the week for Ocwen, which reported a net loss for the second year in a row – and yet another SEC investigation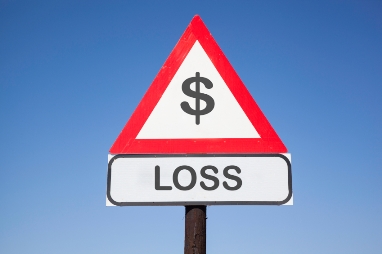 Ocwen is not starting the week off well.

On Monday, the embattled mortgage servicer reported its fourth-quarter and full-year financial results – and it took a big loss in 2015, according to a HousingWire report. The company posted a loss of $246.7 million for 2015, marking the second straight year it's had a net loss.

Still, it's an improvement from 2014's net loss of $469.6 million.

"We continue to make progress in resolving legacy issues. We also continue to lower our corporate debt, ending the year with a corporate debt to equity ratio of under 0.9 to 1," said Ocwen president and CEO Ron Faris.

Still, Ocwen expects to take yet another loss in 2016 as it shifts away from purchasing other companies' assets to creating its own, HousingWire reported.

"Ocwen was formerly a transaction company," Faris said. "A company that purchased assets that others created. Going forward, the company will focus on creating the assets. This strategy will provide the company more control and higher operating margins over the long term."

Continuing the bad news, Ocwen also disclosed that it's under investigation by the SEC for "fees and expenses charged in connection with liquidated loans and REO properties held in non-agency (residential mortgage-backed securities) trusts."

Of course, being under investigation is hardly new for Ocwen. As recently as January, the company disclosed that would pay a $2 million fine after the SEC found that it misstated its financials on several occasions, HousingWire reported.