Every year, American seniors lose up to $36.5 billion from financial abuse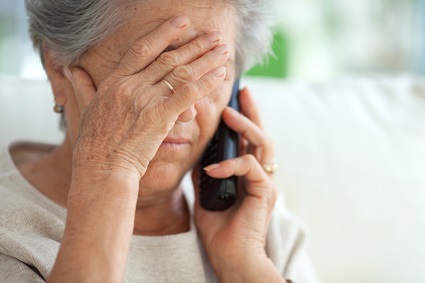 Elderly homeowners can be vulnerable to financial abuse. Last month, a Chicago man has been accused of pocketing more than $100 million from reverse mortgage fraud.
Advocates for the elderly and reverse mortgage are working hand in hand to protect them.
On Thursday, the National Reverse Mortgage Lenders (NRMLA) and the National Aging in Place Council (NAIPC) launched new websites to guide the elderly and their loved ones in recognizing signs of abuse and to report instances of financial abuse to the authorities.
"Elder financial abuse is a growing epidemic in the United States and we have a special responsibility in our industry to help stop its spread," said Peter Bell, NRMLA president and CEO. "By making these resources readily available on our consumer education website reversemortgage.org, we are joining the global effort to prevent the abuse, neglect and exploitation of older adults."
American seniors lose an estimated $36.5 billion a year due to financial abuse and 36.9% of those aged 65 and up are affected by financial abuse in any five-year period.
"Our organization is devoted to helping people age with confidence and the resources to stay in their own homes as long as possible," said Marty Bell, NAIPC executive director. "Elder financial abuse, which costs victims so much more than money, strips away their dignity and independence. We all have a responsibility to recognize the signs of mistreatment and the wherewithal to report it."
To recognize and report elder financial abuse, visit
NRMLA
's page or
NAIPC
's website.
Related stories:
Chicago man accused of $10 million reverse-mortgage scam
Greying US population will face serious housing issues by 2035