The companies partnered with a Cleveland-based real estate firm to create the joint venture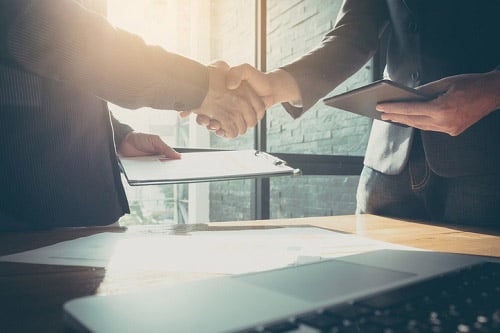 NewRez and its joint-venture business division, Shelter Mortgage, have launched a joint venture-mortgage company, Your Home Financial.
NewRez and Shelter Mortgage have teamed up with Cleveland-based Russell Real Estate Services to create Your Home Financial, which is fully operational under its independent name with a team of loan officers.
"After months of diligent preparation, we are very excited for the official launch of Your Home Financial, which will bring our clients a more complete range of mortgage services through the trusted JV model offered by NewRez and Shelter Mortgage," said Jeff Russell, chief operating officer and owner of Russell Real Estate Services.
Mortgage veteran Paul McKelvey will lead the new joint venture as president. McKelvey has more than 19 years of industry experience and was most recently the area sales manager for NewRez in Cleveland.
"For close to 60 years, Russell Real Estate Services has proven itself to be a highly respected company that continues to evolve to meet the needs of its growing client base in the Cleveland market," said Randy VandenHouten, senior vice president of joint venture and retail lending at NewRez. "Since we started working with Paul and his team, we have been greatly impressed by their expertise and focus on client service, and we are confident this will prove to be a very successful partnership."