Both the New York attorney general and Hillary Clinton slammed Donald Trump over his now-defunct real estate training program, which they said took advantage of its students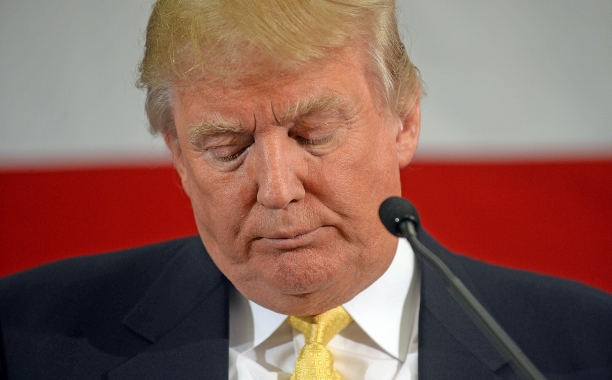 New York Attorney General Eric Schneiderman on didn't mince words today about his lawsuit against Trump University, calling Donald Trump's defunct real-estate instruction program "straight-up fraud."

"In New York, we have laws against business fraud. We have laws against consumer fraud," Schneiderman told ABC News's George Stephanopoulos. "We have a law against running an illegal, unlicensed university. This was never a university. The fraud started with the name of the organization, and you can't just go around saying this is the George Stephanopoulos Law Firm/Hospital/University without actually qualifying and registering. So it was really fraud from beginning to end."

Trump University was launched by the presumptive GOP presidential nominee in 2005, and offered courses in real estate and investment, according to a Huffington Post report. Critics say the program was really a vehicle for separating the gullible from their money, but Trump has strongly denied that. He's also accused the judge presiding over the case of being biased against him.

"I have a judge who is a hater of Donald Trump, a hater," Trump said at a recent campaign rally in San Diego.

Schneiderman, however, said Trump University students paid tens of thousands of dollars in exchange for real estate coaching that didn't live up to the promises made in the sales pitch.

"It's fraud. It's just straight-up fraud," Schneiderman said in an interview on MSNBC's Morning Joe. "It's like selling something you say is a Mercedes and it turns out to be a Volkswagen. And even if some people say, 'Well, I actually kind of like the Volkswagen,' it's still fraud, 'cause it's not a Mercedes."

Democratic candidate Hillary Clinton also slammed Trump for the school, according to a Huffington Post report.

"Trump and his employees took advantage of vulnerable Americans, encouraging them to max out their credit cards, empty their retirement savings, destroy their financial futures – all while making promises they knew were false from the beginning," Clinton said Wednesday.

Her comments came following the release of Trump Univerity "playbooks" that encouraged salespeople to pressure potential clients into signing up for classes even if they were worried about affordability.