But higher inflation could push rates to break out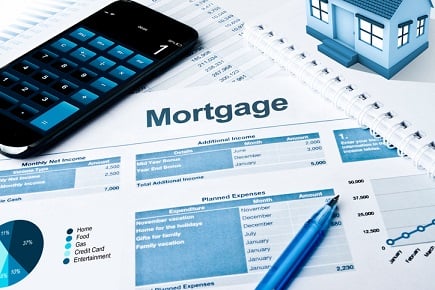 Average mortgage rates continued to hold steady for the week ending April 12, according to the Primary Mortgage Market Survey released by Freddie Mac.
The 30-year fixed-rate mortgage averaged 4.42%, with an average 0.4 point, increasing slightly from the previous average of 4.4%. A year ago at this time, the mortgage averaged 4.08%.
Rates for the 15-year fixed-rate mortgage averaged 3.87%, with an average 0.4 point, unchanged from the previous survey. The average rate marks an increase from the same week in 2017, which recorded a 3.34% average.
The average rate for the 5-year Treasury-indexed hybrid adjustable-rate mortgage (ARM) inched down to 3.61% from 3.62%. The mortgage had an average 0.3 point. The 5-year ARM averaged 3.18% in the same period last year.
"Mortgage rates have been holding steady over the past two months," Freddie Mac Deputy Chief Economist Len Kiefer said. "The US weekly average 30-year fixed mortgage rate was 4.42% in this week's survey. Rates have bounced around 4.4% since mid-February."
Kiefer said rates could push higher in case the inflation rate continues to rise. He noted that the Consumer Price Index posted its largest 12-month increase in a year with a 2.4% gain over the 12 months ending in March. Additionally, Kiefer said the Federal Reserve's Federal Open Market Committee is considering inflation indicators in determining the appropriate path for policy.
"If inflation continues to trend higher, we may see two or three more rate hikes from the Fed this year, and mortgage rates could follow," Kiefer said. "For now, mortgage rates are still quite low by historical standards, helping to support homebuyer affordability as the spring homebuying season ramps up."