We can tackle falling homeownership say real estate experts… Airbnb not a major impact on housing affordability … Prices up 6.7 per cent says CoreLogic…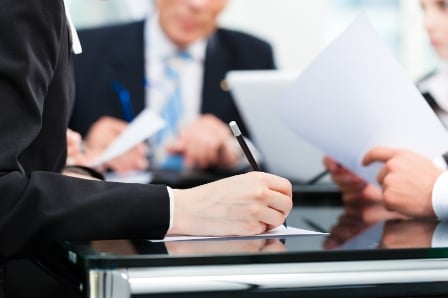 We can tackle falling homeownership say real estate experts
Housing experts say there are opportunities to turnaround the American homeownership rate, which has fallen to a 50-year low.

At an event organized by the National Association of Realtors, Nobel prize winning economist Dr Robert Schiller said that the narrative of the housing market has changed.

"It's kind of obvious that home prices have been rising at a good clip… But it's not because of building costs, population trends, or interests rates," Shiller said.

He explained that homeowners expected the values of their properties to increase by as much as 13 per cent in the run-up to the Great Recession but since then the expectations have changed.

"That's why I don't think we're in a bubble now," Shiller added. "It's not as it was in 2004."

William E. Brown, president of the National Association of Realtors commented that there are many ways that the lower homeownership rate can be challenged.

"Addressing the growing student loan burden, widening the credit box for strong buyers, building more homes that meet the demand of lower and middle-income buyers – these are among the many steps we can take to clear the pathway to homeownership," Brown said.

NAR chief economist Lawrence Yun added that the younger generation feel left out of the housing market and said that while mortgage lending restrictions had loosened too far before the recession, there are now "overly strict underwriting standards" which are precluding some otherwise-strong buyers.

Airbnb not a major impact on housing affordability
Housing experts do not believe that services such as Airbnb and HomeAway have a major negative impact on housing affordability.

A survey by Zillow found that most experts said the short-term rental services had either a 'meaningful' but small impact (50 per cent) or no meaningful impact (40 per cent). Around 5 per cent felt they had a large impact on housing affordability.

"Inventory plays a large role in this affordability crisis; there simply aren't enough rentals on the market to keep prices low," said Zillow chief economist Dr Svenja Gudell. "Clearly experts aren't convinced that short-term rentals are the cause of our problem."

The experts also said they expected home prices to increase by 5 per cent by the end of 2016 before slowing in 2017 to 3.6 per cent.

Prices up 6.7 per cent says CoreLogic
Home prices were 6.7 per cent higher in October 2016 than a year earlier and up 1.1 per cent from a month earlier according to CoreLogic.

However, most US markets saw increases below the average while a few are showing significant gains.

"While national home prices increased 6.7 per cent, only nine states had home price growth at the same rate of growth or higher than the national average because the largest states, such as Texas, Florida and California, are experiencing high rates of home price appreciation," said Dr. Frank Nothaft, chief economist for CoreLogic.

High demand, low inventory and low interest rates are fueling home prices and CoreLogic expects a 5 per cent rise for 2017.