Real estate agents among happiest at work… Middle Tennessee home sales up 24 per cent… Last year saw 2.7 million renters evicted…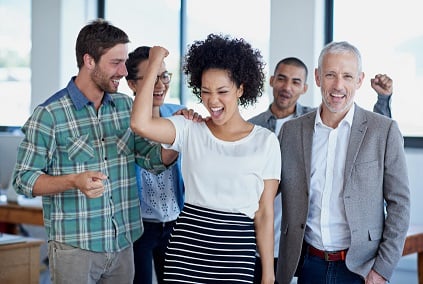 Real estate agents among happiest at work
Real estate agents rank second only to chefs for fulfilment at work according to data from LinkedIn.

The professional networking site's survey was carried out during the summer of 2016 and asked 1000 professionals across America about their jobs and how fulfilled they feel.

Chefs topped the poll at 84 per cent fulfilment but 75 per cent of real estate agents appear happy valuing and listing kitchens rather than working in them.

The top five for fulfilment was completed by doctors (68 per cent), IT workers (59 per cent) and architects (51 per cent).

The poll reveals that the top five keys to fulfilment are salary, positive relationships with colleagues, doing work with a positive impact, work-life balance and feeling challenged at work.

The most fulfilled professionals overall, live in Charlotte, NC followed by those in Boston, Indianapolis, New York and Denver.

Middle Tennessee home sales up 24 per cent
Middle Tennessee saw a jump in home sales in November, rising 24 per cent from a year earlier.

Greater Nashville Association of Realtors members sold 2,978 homes bringing year-to-date sales to 35,674, up 6 per cent from the same period of 2015.

"Various factors play into the 24 percent increase we saw over 2015, including the end of the year approaching and the threat of rising interest rates," said GNAR president Denise Creswell. "Many people locked in their rates in October in anticipation of rising interest rates after the election, and they have edged up slightly. We will likely see the interest rate factor be a boost to home sales in December, as well."

The median price for a single-family home during November was $259,900, and for a condo it was $182,390; up from last year's $231,925 and $178,002, respectively.

Last year saw 2.7 million renters evicted
Rental evictions have been increasing in recent years and in 2015, 2.7 million renters lost their homes according to an estimate by Redfin.

The firm's analysis looked at 6 million eviction records from American Information Research Services and revealed the pressure that renters in some regions are under.

Unsurprisingly, the metros where rent-to-income ratios are highest saw the greatest proportion of evictions.

"More families are renting than ever before, and roughly half of them are spending too much of their income on rent," said Redfin chief economist Nela Richardson. "Stagnant wages, a lack of affordable housing and escalating rents means that many families are living just a paycheck or two away from facing eviction, which can often lead to job loss or even homelessness. This is a national crisis that requires national attention."

The figures show that Newark, NJ had the highest increase in evictions between 2011 and 2014 (4 per cent) with 1 out of every 11 rental households evicted in 2014.