New York street is world's priciest for retail real estate… Facebook announces plan to tackle housing affordability … Beckhams list LA home for $24 million…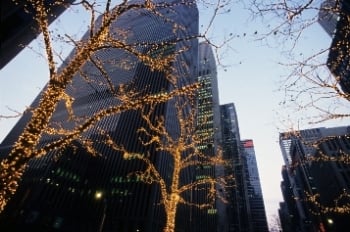 New York street is world's priciest for retail real estate
New York's Upper 5th Avenue has topped a global list of the most expensive retail real estate in the world.

Cushman & Wakefield's annual rankings reveal that a store on the iconic street rents for $3,000 per square foot per year, far exceeding other US cities in the list.
Among the global cities featured, Hong Kong is 2nd with its Causeway Bay retailers paying $2,878 per square foot annually; Paris is next with rent on Avenue des Champs Élysées at $1,368; London's Bond Street is 4th at $1,283; and Tokyo's Ginza at $1,249 completes the top 5.

For the Americas, the US dominates with Los Angeles' Rodeo Drive in Beverly Hills in 2nd place, some way behind 5th Avenue with a relatively affordable annual rent of $800 per square foot. Third is San Francisco's Union Square at $865; Chicago's North Michigan Avenue comes in 4th at $550; and Miami's Lincoln Road is 5th at $325.

Facebook announces plan to tackle housing affordability
One of the world's biggest online businesses is aiming to help tackle a big issue in the 'bricks and mortar' world.

Facebook has announced a plan to help with the growing problem of housing affordability in its own community around Silicon Valley, with a coalition that will also work on economic opportunity and legal support in the area.

Housing affordability is the first of the three 'pillars' to be addressed by Facebook and its partners. It says that it has been proud to be part of the Silicon Valley and Bay Area since shortly after it was created.

The partnership's affordable housing plan includes the creation of an $18.5 million fund "to pursue innovative and scalable ways to increase the production and protection of affordable housing."

There will be an additional $250,000 which will help rebuild homes for low-income families through the Rebuilding Together Peninsula project.

Beckhams list LA home for $24 million
British 'showbiz royalty' David and Victoria Beckham are selling their home in Los Angeles for $24 million.

The couple bought the 13,000 square foot home in Bel Air for $14 million in 2007 when David signed for soccer team LA Galaxy. His wife is a cuccessful fashion designer with many high-profile clients.

It seems the family of six are struggling with 'only' 1.2 acres of outdoor space as the young Beckham boys are following in their father's footsteps with a love of soccer.

The Mirror reports that the Beckhams want somewhere bigger so that their sons have room to kick a ball around at home instead of relying on the larger space of neighbors including Gordon Ramsey and Elton John!