Most mortgage bankers want greater automation… Colombians keenest on South Florida real estate… America's richest own an average 9 foreign homes…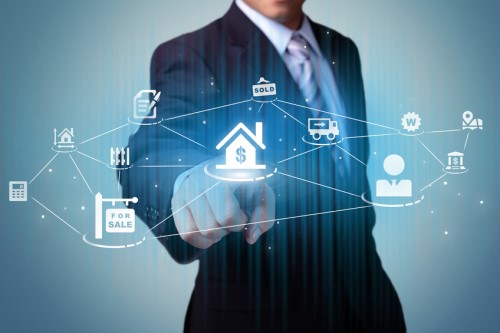 Most mortgage bankers want greater automation
Ninety-one per cent of mortgage banking professionals see automation of the origination process as a benefit to the industry.

A survey by Genworth Mortgage Insurance, taken at the Mortgage Bankers' Association Annual Convention and Expo in Boston, MA, revealed that the support for automation was due to the potential for faster and more accurate originations. Just 1 per cent saw a negative impact on originations.

Meanwhile, the executives said that underwriting standards are easing compared with two years' ago; 50 per cent of executives believe that standards are overly restrictive but 61 per cent thought so in 2014.

"This year's survey data is consistent with the industry's emphasis on improving credit access for more home-ready homebuyers," said Rohit Gupta, President and Chief Executive Officer, Genworth Mortgage Insurance. "While there is certainly more to be done on this front, we are pleased by the gradual progress we have seen over the past two years."

On affordability, higher downpayment requirements was cited by 37 per cent as the main reason for buyers being priced-out of markets, 33 per cent said it was credit requirements, and 30 per cent said lack of supply of single-family homes was the greatest obstacle.

The general tone of the responses was optimistic but increased compliance requirements was highlighted as the biggest threat to the housing industry over the next 12 months.

Colombians keenest on South Florida real estate
Colombia is still the top foreign country searching for homes in South Florida according to new data from the state's real estate agents.

Miami Association of Realtors (MIAMI) said is increased interest in November from Canada and India but Colombia led the pack for the ninth straight month for the highest number of searches on the MiamiRE.com portal.

"Colombians and all home buyers love Miami because it is young, modern, multicultural, multilingual and growing," said Mark Sadek, the 2016 MIAMI Chairman of the Board. "As demand for Miami real estate expands, we are seeing a wider diversification of countries buying Miami properties."

America's richest own an average 9 foreign homes
High-net worth individuals in the US own an average of nine homes in other countries, a new insight from insurer AIG reveals.

The firm's Private Client Group considered the home ownership of individuals with at least $250,000 in annual personal insurance premiums and found that Mexico (14 per cent), the Bahamas (13 per cent) and England (12 per cent) are the most popular locations for their foreign homes.