Mortgage rates hit new 2016 high… Home equity wealth up $12,500… Financial education gap impacts homebuyers says report…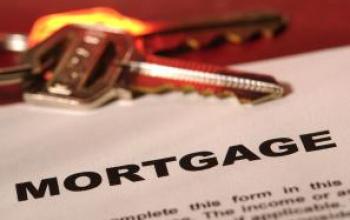 Mortgage rates hit new 2016 high
Mortgage rates were up again this week and reached their highest point of the year.

Freddie Mac's Primary Mortgage Market Survey reveals that a 30-year FRM averaged 4.13 per cent with an average 0.5 point, up from 4.08 per cent a week ago.

A 15-year FRM averaged 3.36 per cent with an average 0.5 point, up from 3.34 per cent; and a 5-year ARM averaged 3.17 with an average 0.5 point, up from 3.15 per cent.

As rates continue to climb and the year comes to a close, next week's FOMC meeting will be the talk of the town with the markets 94 percent certain of a quarter-point-rate hike," commented Sean Becketti, Freddie Mac's chief economist.

A year ago the rates averaged 3.95 (30-year FRM), 3.19 per cent (15-year FRM) and 3.03 per cent (5-year ARM).


Home equity wealth up $12,500
The average annual gain in home equity wealth among Americans with a mortgage increased to $12,500, CoreLogic says.

Its data shows that total equity increased by $277 billion in the third quarter of 2016, a 3.1 per cent rise; year-over-year the increase was $726 billion, or 10.1 per cent.

"Home equity rose by $12,500 for the average homeowner over the last four quarters," said Dr. Frank Nothaft, chief economist for CoreLogic. "There was wide geographic variation with homeowners in California, Oregon and Washington gaining an average of at least $25,000 in home equity wealth, while owners in Alaska, North Dakota and Connecticut had small declines, on average."

The percentage of homes with equity increased to 93.7 per cent of all with a mortgage, as 384,000 borrowers moved out of negative equity in the third quarter.

There were still 3.2 million homeowners in negative equity though, 6.3 per cent of all those with a mortgage, although in the second quarter the figure was 7.1 per cent and in Q3 2015 it was 8.4 per cent.

Financial education gap impacts homebuyers says report
Most Americans believe that owning a home is a better long-term financial decision than renting but 30 per cent are unsure of how to start the process.

A national survey conducted by independent mortgage bank Sente Mortgage reveals that 59 per cent of respondents say they have the financial knowledge to buy a home, leaving a large percentage unsure.

"The home buying process is complex, and it's clear that for many of today's consumers, gaps in financial education are leading to some risky purchase behaviors," said Tom Rhodes, CEO of Sente Mortgage. "Unfortunately,
many of the most valuable resources available to buyers go grossly under-utilized, but with the right guidance and support, owning a home can be one of the biggest contributing factors to long-term financial success."

The report shows that 51 per cent of homebuyers are guided by their real estate agent when it comes to choosing a lender and buyers are 11 per cent more likely to seek advice for taking a vacation than for buying a home!