Mortgage rates hit 2-year high… New construction starts slipped last month … Prices rise at fastest pace since 2006 says Zillow…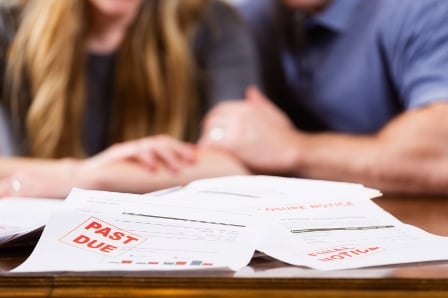 Mortgage rates hit 2-year high
Mortgage rates are now at their highest average rate since 2014, the Freddie Mac says.

Its weekly survey of the mortgage market reveals that a 30-year FRM with an average 0.5 point, averaged 4.30 per cent in the week ending Dec. 22, compared to 4.16 per cent a week earlier and 3.96 per cent a year ago.

The average rate for a 15-year FRM with an average 0.5 per cent was 3.52 per cent, up from last week's 3.37 per cent and 3.22 per cent a year ago. The average rate for a 5-year ARM with an average 0.4 point was 3.32 per cent, up from 3.19 per cent last week and 3.06 per cent a year ago.

"A week after the only rate hike of 2016, the mortgage industry digested the Fed's decision and this week's survey reflects that response. Following Yellen's speech last Wednesday, the 10-year Treasury yield rose approximately 10 basis points. The 30-year mortgage rate rose 14 basis points to 4.30 percent, reaching highs we have not seen since April 2014," commented Sean Becketti, Freddie Mac's chief economist.

New construction starts slipped last month
There was reduced activity in the construction sector in November following a rise in October.

A report from Dodge Data & Analytics shows that the total value of housing, non-residential and public building starts was $638.3 billion with residential starts declining after a strong November and continuing the up-and-down pattern that has been in evidence since August.

The value of residential building was $275.4 billion, down 5 per cent from October with multifamily starts down 12 per cent.

There were several large multifamily projects breaking ground in the month, led by three located in Boston MA – the $625 million Seaport Square residential towers, the $209 million Bulfinch Crossing residential tower, and the $198 million multifamily portion of the $225 million Clippership Wharf mixed-use project.

The year-to-date picture shows a strong year for housing starts with a 6 per cent rise compared to 2015 which was led by single-family homes (up 7 per cent) with the Midwest leading.

Multifamily starts in the New York metro slumped 26 per cent and without that drag on the national figure, US multifamily starts would be 11 per cent for the first 11 months of 2016.

Prices rise at fastest pace since 2006 says Zillow
The median price of homes in the US rose to $192,500 in November and are just 2 per cent below the peak of 2007.

Zillow says that price appreciation was at the fastest pace since August 2006, near the housing bubble, at 6.5 per cent. Rent rises saw their pace slow to 1.5 per cent with a median monthly payment of $1,403.

Seattle, Portland, Denver and Dallas saw particularly strong growth in the year as job markets in those areas gained and attracted new buyers.

"Home value growth continues to be strong, supported by solid buyer demand and still limited for-sale inventory in many markets across the country," said Zillow Chief Economist Dr. Svenja Gudell. "Conditions today are very different than the ones we saw back in 2006, which was the last time we saw home values rising this fast. Rampant real estate speculation and loose mortgage credit have been replaced by the sound economic fundamentals we are seeing now."

Inventory continues to impact buyer choice and prices with 6 per cent fewer homes available in November 2016 compared to a year earlier.