Mortgage loans in third-quarter were lower credit risk… Housing market looking good for 2017 says Nationwide… These will be New York City's hotspots in 2017…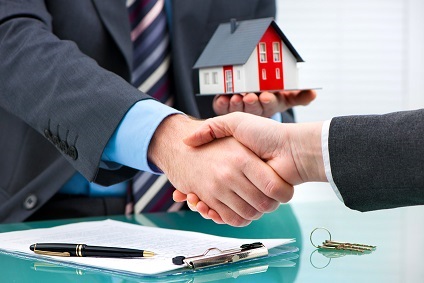 Mortgage loans in third-quarter were lower credit risk
The quality of mortgage loans in the third quarter of 2016 continued to improve, CoreLogic says.

Using its new Housing Credit Index, the real estate analysts found that loans originated in the three months that ended in September were among the highest quality in terms of credit risk since 2001.

"Mortgage originations over the past 15 years have exhibited a huge swing in credit tolerance," said Dr. Frank Nothaft, chief economist of CoreLogic.

The index incorporates six risk attributes, including the three C's of underwriting—credit, collateral, and capacity. Using 2001 originations as a base year, the HCI shows the significant loosening of credit running up to 2006.

"This was followed by a dramatic tightening of credit in response to the real estate crash and a decline in high-credit-risk applicants beginning with the Great Recession," Dr Nothaft explained.

He added that mortgage lenders are approving a high proportion of loans but that many consumers may believe they are unable to get a loan, as the bulk of applications are from those with higher credit profiles.

Average credit score in the third quarter of 2016 was 739, up 5 points from a year earlier; debt-to-income slipped from 35.7 to 35.4 per cent; and loan-to-value was down from 86.8 to 85.6 per cent.

Housing market looking good for 2017 says Nationwide
The outlook for the US housing market for 2017 is generally positive according to a new report from mortgage lender and insurer Nationwide.

Its Heath of Housing Markets report shows that the most sustainable housing markets are east of the Mississippi and have sustainable house price growth, affordability, solid job growth and falling delinquency rates.

"Despite rising home prices and interest rates, an increase in household formations, solid job growth, continued declines in delinquency rates and a still-low level of mortgage rates are all contributing to a sustainable housing market that should continue over the next year," said David Berson, Nationwide senior vice president and chief economist.

Berson added that there is improvement for the first-time buyers market as millennials move out of their parents' homes, boosted by improved job and income prospects and the decision to start their own families.

The 10 top metro areas in the index, which reflects the health of housing, are:
• NewBern,N.C
• Cleveland,Tenn.
• Syracuse,N.Y.
• Goldsboro,N.C.
• Baltimore-Columbia,Md.
• Fayetteville,N.C.
• Valdosta,Ga.
• Cumberland,M.D.-WVa.
• Columbia, S.C.
• Augusta-Richmond, Ga.-S.C.

Energy sector slowdowns continue to depress the housing outlooks in several MSAs, especially in North Dakota, Wyoming, Texas, and Louisiana.

Stabilizing oil prices and employment readings, however, are likely to improve the housing metrics in these regions, the report suggests.

These will be New York City's hotspots in 2017
Brooklyn will be the dominant borough in New York City in 2017 although it will be affected by a general slowdown in the pace of sales across the region.

The StreetEasy Hot Market Index ranks the Bronx as the city's hottest neighborhood of 2017 but six of the top 10 neighborhoods are in Brooklyn with one in Manhattan and two in Queens.

"This year's list of hot neighborhoods is all about trade-offs New Yorkers are willing to make," explained StreetEasy economist Krishna Rao. "Whether that means extending your search by one neighborhood in exchange for a nearby park or waterfront views, or extending your commute to find a relatively affordable single-family home."

The Bronx will see renewed interest due to a fall in median price by 1.4 per cent while the other major neighborhoods will increase in price, albeit at a slower pace.

As rents continue to rise citywide, StreetEasy expects an increase in New Yorkers choosing to become homeowners in 2017.