Millennial women most likely to pick FHA loan… Mortgage apps continue higher… Household finances controlled by women…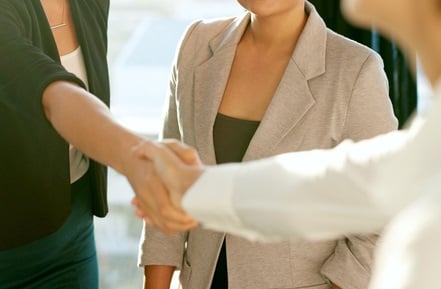 Millennial women most likely to pick FHA loan
Single women are more likely to leverage FHA loans compared to married women or men, the latest data on millennial mortgage customers from Ellie Mae reveals.
In December, 41 per cent of single female primary home owners leveraged FHA loans while 35 per cent of married female primary homeowners did. For men, 38 per cent of singles and 28 per cent of married millennials closed FHA loans.
Overall, that means that 39 per cent of women and 32 per cent of men closed loans as FHAs in December.
The data also reveals that more millennials chose homes in the middle of the country in December while their FICO scores averaged 724, in line with averages throughout 2016.
"Last year we saw millennials begin to enter the housing market in force. While life events such as marriage or starting a family often influence borrowers' decisions to purchase a home, others see homeownership as an opportunity to build equity. As a result, we saw many single female borrowers, pursue homeownership in 2016," said Joe Tyrrell, executive vice president of corporate strategy at Ellie Mae. "We're on the cusp of a new era, with potential for an influx of millennials to begin exercising their purchase power."
Mortgage apps continue higher
There was a 2.3 per cent rise in the number of mortgage applications last week.
Mortgage Bankers' Association data shows that the increase, on a seasonally-adjusted basis, saw both refinance and purchase applications rise by 2 per cent.
However, the refinance share of all mortgage applications was down to 47.9 per cent, the lowest level since June 2009.
Household finances controlled by women
Most women are the 'chief financial officer' of their household, a study by Allianz Life Insurance Company of North America has found, but most wish they had spoken with a finance professional earlier.
Fifty-one per cent of women control the finances in their household and there has also been an increase in the proportion of women saying they are the primary breadwinner (37 per cent compared to 31 per cent 4 years ago).
"Women are taking a larger role in managing household finances and are gaining more responsibility for the financial success of their family," said Allianz Life Vice President of Consumer Insights Katie Libbe. "The savviness that women exhibit with their household finances can translate to being more assertive and having confidence to take risks in their careers."
Most of the respondents say they feel financially secure but most would like more knowledge about financial planning and investments.
Around a third of women use a finance professional for guidance while 75 per cent said they wish they had done so sooner.