Millennial buyers rise in the heartland… Housing optimism mixed for 2017, first-timers may wait … Mortgage apps down slightly last week…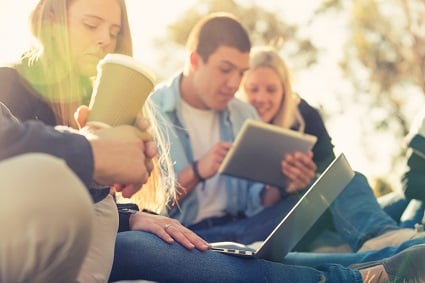 Millennial buyers rise in the heartland
A larger proportion of millennials are buying in the American heartland where prices remain broadly lower than in many markets, according to analysis from mortgage software firm Ellie Mae.

The largest share of millennial buyers in October was in Minneapolis (44 per cent) closely followed by Philadelphia (43 per cent), St. Louis (42 per cent), Chicago (40 per cent) and Detroit (40 per cent).

"As housing prices continue to rebound, Millennials are increasingly representing a higher percentage of homeowners in the middle of the country, where they can get more home for their money," said Joe Tyrrell, executive vice president of corporate strategy at Ellie Mae. "The average appraised value of homes purchased by this new generation of buyers was $223,153 in October, a modest increase from $221,383 in September, but nearly a five percent increase from when it was $212,939 in June."

Meanwhile, Florida and California had the metros with the lowest share of millennial buyers.

Housing optimism mixed for 2017, first-timers may wait
There is mixed optimism about the housing market for 2017 with many first-time buyers choosing to wait until late in 2018. A report from Trulia says that sentiment has grown among republicans since the election but fallen among Democrats.

The percentage of those polled who say they view homeownership as part of the American Dream fell to 72 per cent in 2016 compared to 75 per cent in 2015. This drop was steeper among young Americans (80 per cent). Although 83 per cent of millennial buyers say they intending to buy, 72 per cent are not planning to do so until late in 2018.

Saving for a downpayment is the big challenge for more than half of respondents while having poor credit and rising house prices are each concerning around a third of respondents. Interest rates and mortgage rates are not a major concern.

"Will mortgage rates stifle home buying in 2017? We think not. At present, mortgage rates would have to double nationally for the cost of renting to beat the cost of buying a home," said Trulia's Chief Economist Ralph McLaughlin. "Even with the recent rate hike, homeowners appear to be far more concerned about saving for a down payment, having poor credit, and rising home prices than qualifying for a mortgage."

Mortgage apps down slightly last week
Mortgage applications were lower in the week ending December 2, with refinance loans slipping as purchase apps grew.

The Mortgage Bankers' Association's Market Composite Index fell 0.7 per cent on a seasonally-adjusted basis and increased 39 per cent on an unadjusted basis.

The refinance index was down 1 per cent while the purchase index gained 0.4 per cent on an adjusted basis and 3 per cent unadjusted.

The share of refinance mortgage applications was up to 56.2 per cent from 55.1 per cent a week earlier.