Home flipping up 20 per cent says RealtyTrac… Mortgage market is tightening… Apartment owners in these cities are seeing lower returns…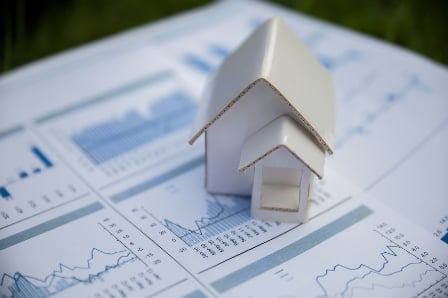 Home flipping up 20 per cent says RealtyTrac
Home flipping is on the rise according to a new report. A total of 43,740 single-family homes and condos were bought and flipped in the first three months of 2016 according to RealtyTrac.

That total represents 6.6 per cent of purchases, a 20 per cent increase from the last quarter of 2015 and a 3 per cent rise from the first quarter of 2015. It's also the highest rate of flips since the start of 2014.

"After faltering in late 2014, home flipping has been gaining steam for the last year and a half thanks to falling interest rates and a dearth of housing inventory for flippers to compete against," said Daren Blomquist, senior vice president at RealtyTrac.

On a positive note, Blomquist says that most buyers are flipping responsibly and the overall levels are not far above the historic norm.

Mortgage market is tightening
The availability of mortgage credit decreased in May and mortgage rates edged higher.

The Mortgage Bankers' Association's index of mortgage credit availability slipped 0.8 per cent, the third consecutive monthly decline.

Lynn Fisher, MBA's Vice President of Research and Economics said: "Gains in credit availability caused by the continued roll-out of Fannie Mae and Freddie Mac low down payment programs were offset by modest tightening among government loan programs that serve borrowers in high cost areas."

Meanwhile, Freddie Mac's Primary Mortgage Market Survey reveals that mortgage rates for the week ending June 2 were higher than the previous week.

Average 30-year FRM's were at 3.66 per cent (up from 3.64 per cent a week earlier); 15-year FRM's averaged 2.92 per cent (up from 2.89 per cent); and 5-year ARM's averaged 2.88 per cent (up from 2.87 per cent).

Apartment owners in these cities are seeing lower returns
Leases in San Francisco and New York are easing according to Reis Inc. A surge in construction has added new supply to the markets and capping the ability of landlords to increase their rates.

The report shows that in San Francisco, there will be more than 5,000 new units listed for rent this year; that's the largest increase since 1990. Average rents in the city for the first quarter were unchanged from the end of 2015 at $2,492.

Bloomberg reports that in New York, landlords are working hard to attract tenants with offers including discounted rents and payment of brokers' fees.