Fannie, Freddie announce foreclosure protection program… Affordability will limit existing home sales in 2017… Houston home sales jump 23 per cent…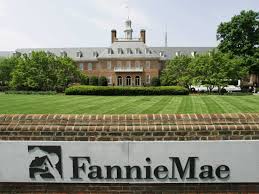 Fannie, Freddie announce foreclosure protection program
The replacement for the about-to-expire Home Affordable Modification Program (HAMP) has been announced by Fannie Mae and Freddie Mac.

The new foreclosure program Flex Modification will also replace the standard and streamlined modifications in late 2017. It was developed by the two corporations at the direction of the FHA.

"The Flex Modification is an adaptive program that will allow us to continue to assist struggling homeowners in a changing housing environment and simplify the process for servicers to deliver those solutions," said Bill Cleary, Vice President of Single-Family Servicing Policy, Fannie Mae. "We believe the program is flexible to adjust for regional and even local differences in housing. It provides the greatest amount of assistance to those areas in need."

Flex Modification is expected to provide a 20 per cent payment reduction for eligible borrowers, including a high percentage of those who are at least 60 days delinquent, but the modification could also be an option for those who are current or less than 60 days delinquent in certain situations.

"We're proud to announce the Flex Modification program," said David Lowman, executive vice president of Freddie Mac's Single-Family Business. "We believe it strikes the appropriate balance between borrower relief and economic responsibility."

Services will be required to implement the new program by October 1, 2017 and standard and streamlined modifications will remain in place until the new program is implemented.

Affordability will limit existing home sales in 2017
The National Association of Realtors said Wednesday that existing home sales will see only a small gain in 2017 as affordability exceeds buyer enthusiasm.

Increased mortgage rates, - which will be pressured by three expected interest rate hikes - and rising home prices, will dent affordability. NAR's sentiment index shows a reduction in the proportion of renters who believe now is a good time to buy (57 per cent vs. 60 per cent in September).

"Although the economy is expected to continue to expand with around 2 million net new job creations, existing home sales are expected to see little expansion next year because of affordability tensions from rising mortgage rates and prices continuing to outpace income growth," said Lawrence Yun, NAR chief economist.

Yun says that the availability of existing homes may be affected by a reluctance of owners to sell, especially if they have refinanced in recent years.

Houston home sales jump 23 per cent
Single-family home sales in the Houston area saw a strong rebound in November compared to 2015 with a 23 per cent jump.

Houston Association of Realtors says that for homes above $500,000 there was a 33 per cent rise year-over-year, the first increase for the luxury market since August 2015.

"It looks like the Houston real estate market is sprinting toward the 2016 finish line, based on the solid numbers in November's report," said HAR Chairman Mario Arriaga with First Group. "The market has shown tremendous resilience throughout the year in the midst of a struggling energy sector, and we are especially encouraged by the strong sales volume that the luxury home segment registered last month."

There were 5,706 single-family home sales in November with an 8.3 per cent rise in the median price to $222,000, the highest median for November ever. There was also a month-record for average prices at $281,671, up 7.2 per cent.