American Dream remains alive for millennials despite barriers… Housing affordability took a dip in December… Britney Spears sells home with heavy discount…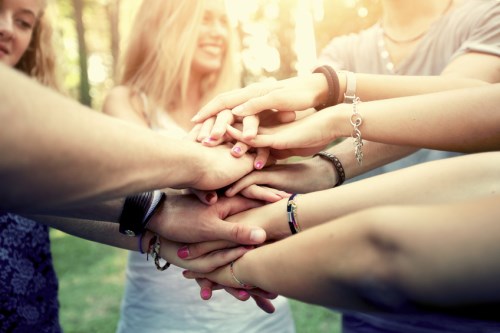 American Dream remains alive for millennials despite barriers
An overwhelming majority of millennials want to buy their own home with 83 per cent telling an HSBC survey that they intend to do so in the next 5 years.

In the US, 35 per cent of respondents are already homeowners but those intending to become first-time buyers is below average at 80 per cent.

The barriers to becoming a first-time buyer include slow wage growth and house price inflation and saving for a downpayment is becoming harder as a result.

The lender's survey was conducted in 9 countries including the US, Canada, Australia, UK, and China.

Compared to our neighbors, the US has a a slightly higher proportion of millennial homeowners than Canada (34 per cent) but 84 per cent there intend to buy within the next 5 years. Millennials in Mexico are more likely to own their own home (46 per cent) with intention to buy at 94 per cent.

"This study challenges the myth that the home ownership dream is dead for millennials around the world," said Louisa Cheang, HSBC's Global Head of Retail Banking. "With four in ten already owning their home, the dream of home ownership for millennials is definitely alive and kicking.

The highest level of ownership among millennials was in China (70 per cent) and their intention to buy was among the highest (91 per cent) of the nine countries polled.

HSBC's Beyond the Bricks study reveals that 69 per cent of respondents say they are finding it hard to save a downpayment while a third could not afford the type of home they wanted.

The report highlights that house prices in the US increased 4.8 per cent in 2016, based on IMF figures, while the bank's projected wage growth is 1.9 per cent for 2017.

Housing affordability took a dip in December
The ability of American homebuyers to afford a single-family home was reduced in December according to new report.

The First American Financial Corporation's Real House Price Index takes into consideration the impact of income and interest rate changes on the buying power of consumers.

It found that in December, there was a 6.2 per cent rise in 'real' house prices compared to November and an 8 per cent rise from December 2015.

Consumer house-buying power was down though by 5.1 per cent in the month and 2.1 per cent over the year.

"Rising rates and nominal home price growth are outpacing the influence of strong income growth, leading to declining affordability for first-time home buyers. However, housing remains as affordable as it was in late 2009," said Mark Fleming, chief economist at First American.

He added that the decrease was seen in all but one of the markets that the firm tracks as low inventory continues to impact prices.

Britney Spears sells home with heavy discount
Last year Britney Spears home in Thousand Oaks, CA hit the market at $8.995 million but the singer has just sold it for a heavily-discounted $7 million.

The LA Times reports that the Lake Sherwood home, bought by Britney five years ago for an undisclosed price, was previously owned by retired hockey pro Russ Courtnall and his actress wife Patricia Vaughan.