AIG to enter mortgage loans business… Almost 40 per cent of mortgage customers refinanced in 2015… KB unveils nation's first Apple HomeKit-enabled community… Iowa home prices up 5 per cent…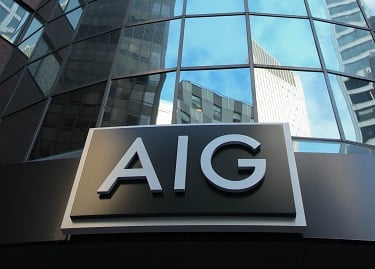 AIG to enter mortgage loans business
Insurance group AIG is planning to increase its exposure to the US residential mortgage market to boost investment yields.

The Financial Times reports that AIG has $4 billion in residential mortgages on its books, less than 1 per cent of its balance sheet, and believes that increasing exposure to the market will offset weaker yields in other investments.

The firm agreed the sale of its mortgage insurance business UGC for $3.4 billion in the summer and it is expected that it will seek to recoup some of the $400 million profit that the unit generated.

Although AIG will not sell mortgages it said at an investor day Friday that it would seek direct investment in the market which is likely to involve buying home loans from banks and non-banks and securitizing them.

Almost 40 per cent of mortgage customers refinanced in 2015
Data from the US Census Bureau has been analyzed for the American Housing Survey and reveals that 38.4 per cent of those with a primary mortgage refinanced in 2015.

Gaining a lower interest rate was the main reason for 71.2 per cent (11.5 million homeowners), almost 12 per cent did so to receive cash with a median $28,000 released and a media 10 per cent of that spent on home additions, improvements and repairs.

Almost 41 per cent of the 70.4 million households bought or built, 13.2 per cent had no down payment; 12.6 per cent put 5 per cent or less down; 12.9 per cent had a down payment of 6 to 10 per cent; 18.0 per cent put 11 to 20 per cent down, 15.2 per cent put 21 per cent or more down; and 8.4 per cent bought the home outright. The rest did not report.

Of owner-occupied units, 40.9 per cent were owned free and clear, 53.6 per cent had at least one regular or home-equity lump-sum mortgage only, and 5.0 per cent had at least one home equity line of credit. The remainder had reverse mortgages.

KB unveils nation's first Apple HomeKit-enabled community
KB Home has claimed a US first by unveiling a housing community offering an Apple HomeKit smart-home package.

The package for homes at the builder's Promenade at Communications Hill in San Jose, CA allows homeowners to control lighting, door locks and other security features, and more from their Apple Watch, iPad or iPhone.

Iowa home prices up 5 per cent
The median home sale price in Iowa rose 5.1 per cent in October to $145,000 compared to a year earlier, the Iowa Association of Realtors have reported.

Sales dipped slightly though with 3,425 homes sold compared to 3,473 a year earlier, a 1.4 per cent decline. However, year-to-date sales rose 3.5 per cent.

Sellers are in a strong position due to low inventory in many of the state's metro areas and concern among buyers that current conditions could be tougher.

"Interested buyers are motivated by the slight interest rate increases and predictions that the underwriting process may become less stringent in the future," stated IAR President Cindy Miller.