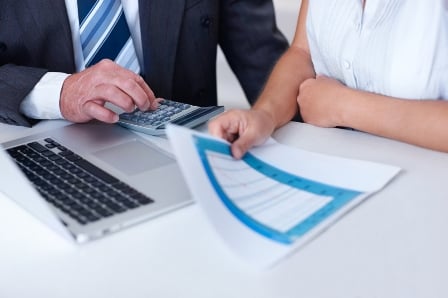 Independent verification services help lenders meet new
Fannie Mae risk mitigation requirements and recommendations
Loveland, Colo.
–
Kroll Factual Data
, a leading provider of independent verification solutions, today announced the availability of a comprehensive set of services that help mortgage lenders meet new Fannie Mae Loan Quality Initiative (LQI) requirements. The services can be selected individually or as a complete solution to address the entire process from pre-qualification to post-closing quality control.
This announcement comes in response to the upcoming June 1 implementation of a stringent new Fannie Mae policy relating to fraud prevention and undisclosed liabilities. Announcement SEL-2010-01 requires lenders to have processes in place to meet this policy, including best business practices to ensure that borrower liabilities incurred up to, and concurrent with, closing are disclosed and evaluated in qualifying the borrower for the loan. This, in practice, involves re-verification of the borrower's credit standing and proactive identification of any and all undisclosed liabilities that may affect loan eligibility right up to the date of closing.
"The broad scope of this new policy spans a range of verifications that, until now, had to be performed by loan processors – already under a heavy burden of new documentation requirements – or sourced by them through a complex network of providers," said Teresa Grove, senior vice president, Kroll Factual Data. "By offering a full range of verifications, we help lenders quickly and cost-effectively comply with the new requirements and recommendations."
According to Fannie Mae, historically, many issues related to compliance with their selling policies have not been detected until after loans are delinquent or in foreclosure. Overall loan repurchase requests to lenders have increased, spiking from $7.34 billion in 2008 to $30.87 billion in 2009, with 84 percent of repurchases in the second half of the year. This enormous increase in repurchase demands exposed a need to improve the process of verifying that loans meet investor guidelines prior to loan closing and delivery.
Kroll Factual Data's services help lenders meet Fannie Mae's new requirements and recommendations by providing key verifications in support of preliminary loan qualification, pre-closing review of liabilities, post-closing quality control review:
•
Social Security and identity validation
•
Qualified party verification
•
Verification of employment (VOE), verification of deposit (VOD), verification of mortgage (VOM), verification of rent (VOR), verification of insurance
•
4506T and verifications of income (VOI)
•
Credit report to identify undisclosed mortgages and other liabilities, recent inquiries, new trade lines, new public records, new debt or increased debt
•
Tradeline and recent inquiry research to clear or validate potential changes in liabilities
•
Search to identify undisclosed mortgages including Mortgage Electronic Registry System (MERS)
For more information on Kroll Factual Data's LQI and other services, call 800-929-3400, or visit the company's website at
www.krollfactualdata.com
.
About Kroll Factual Data
Kroll Factual Data is a leading provider of independent verification services to mortgage lenders, banks, credit unions, property management firms and other businesses. For more than 25 years, Kroll Factual Data has helped business make prompt, accurate decisions by combining innovative services with cutting-edge technology and industry-leading customer service. Kroll Factual Data is a subsidiary of Kroll, the world's leading risk consulting company. Kroll is a subsidiary of Marsh & McLennan Companies, Inc. (NYSE: MMC), the global professional services firm. For more information, visit
www.krollfactualdata.com
.