A judge threw out claims against two of the nation's largest banks in separate mortgage bond cases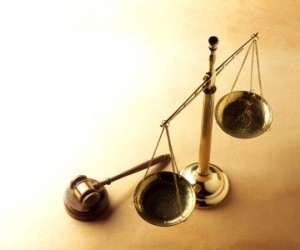 Two of the nation's biggest banks have won a dismissal of claims accusing them of shirking their duties as trustees for residential mortgage-backed securities that turned sour during the financial meltdown.

U.S. District Court Judge Katherine Forrest dismissed claims by BlackRock, Allianz SE's PacificInvestment Management Co, and TIAA-CREF that would have held US Bancorp liable for defects in 843 RMBS trusts backed by nearly $780 billion in loans, according to a Reuters report. When the bonds went south during the financial crisis, it caused tens of billions of dollars in losses.

But Forrest said the funds pleaded their claims incorrectly in 33 trusts, and that she lacked jurisdiction over the remaining 810.

In a separate decision, Forrest said that the National Credit Union Administration lacked standing in its suit against US Bancorp and Bank of America. The NCUA was suing the banks over 74 RMBS trusts from which five credit unions that later failed had bought certificates, Reuters reported.

In a third case, Forrest dismissed claims against the banks by several entities based in Ireland and the Cayman Islands, saying they also lacked standing.

Forrest said all plaintiffs could attempt to amend their complaints.