Coach Bill Hart and Flagstar Bank's John Gibson on why a business plan is essential – and why it needs to be flexible enough to adapt to market shifts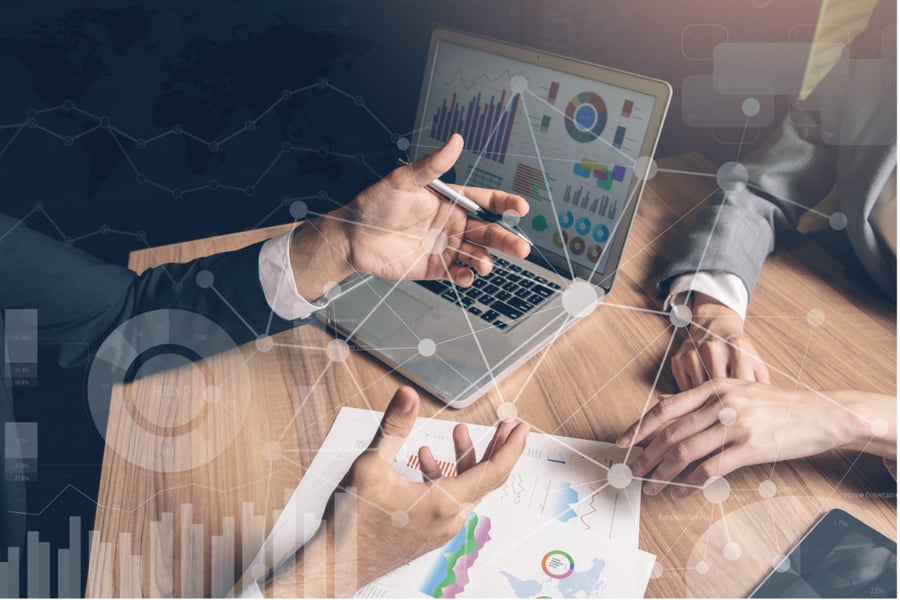 A solid business plan is essential in today's market in order for mortgage originators to remain focused and build trust with their partners. It's also vital in order to measure – and repeat – success. Successful mortgage professionals have business plans in place that can both act as a road map – and adapt to any sudden shift in the market.
MPA is partnering with Flagstar Bank with a free webinar on building a solid, market-proof business plan. In the webinar, Coach Bill Hart, executive coach at Building Champions, will share proven tips and secrets to help mortgage professionals construct a business plan that will keep them at the top of their game.
MPA recently chatted with Hart and John Gibson, senior vice president and national sales director TPO at Flagstar, about the importance of creating a business plan and what originators can learn from their webinar.
Hart has more than 16,000 hours of coaching experience in the mortgage industry. For nearly 20 years, he has produced a monthly interview series showcasing top-producing agents. During that time, he has interviewed more than 200 of the country's top realtors.
Gibson is responsible for the strategic direction, growth and profitability of Flagstar's broker and correspondent channels. He has a wide range of expertise in strategic planning and execution, consultative sales, new business development, account management, team leadership, marketing, process improvement, compliance, and coaching and mentoring.
MPA: Why is it so important to have a solid business plan?
Gibson: Having a solid business plan allows you to ground yourself and stay disciplined. These are unprecedented times; business will not always be falling from the sky. Without a solid business plan in place, you risk getting caught flat-footed when the market shifts – and we all know it will.
Hart: Having a solid business plan gives you an anchor that you can throw out into your future, then the activities you perform that relate to your business plan become the rope that allows you to pull closer to your goals. Having a solid business plan helps you calibrate your day, so that every action and decision you make remains consistent with your goals and objectives.
MPA: What's the biggest mistake originators make – or the biggest thing they neglect – when coming up with a business plan?
Gibson: The biggest mistake originators make is not making a plan! Or they will go through the time and effort to make a plan, but then stick it in a drawer and never review it again. Then they get surprised or angry at themselves at the end of the year when they didn't make their goals.
Hart: Another mistake originators make is that they overthink and over-complicate their plan, therefore feeling overwhelmed by the process and not completing it – or writing a plan but failing to execute it.
MPA: One of the topics covered in the webinar is investing in your database. How important is that, and why?
Gibson: I find many originators ignore their strongest referral source – i.e., their past book of business. Finding ways to connect with others and stay engaged with past clients should be a daily activity.
Hart: The larger your database, the stronger the predictability you have for your future business. Think outside just past customers – it could be TBDs, people you've just met or online leads. Focus on growing that database. The more robust your database, the more predictable and sustainable your business will be, regardless of market conditions.
MPA: What can originators expect to take away from the webinar?
Gibson: We will debunk the myths of designing a solid business plan. It truly does come down to a simple math equation and holding yourself accountable to sticking to your plan.
Hart: Participants will walk away with a simple plan that they can review daily and will act as a guide to their actions on a daily, weekly and monthly basis – keeping them on track. We will close the gaps between intentionality and execution.
Want to know more? Don't miss the free webinar presented by Flagstar Bank here.